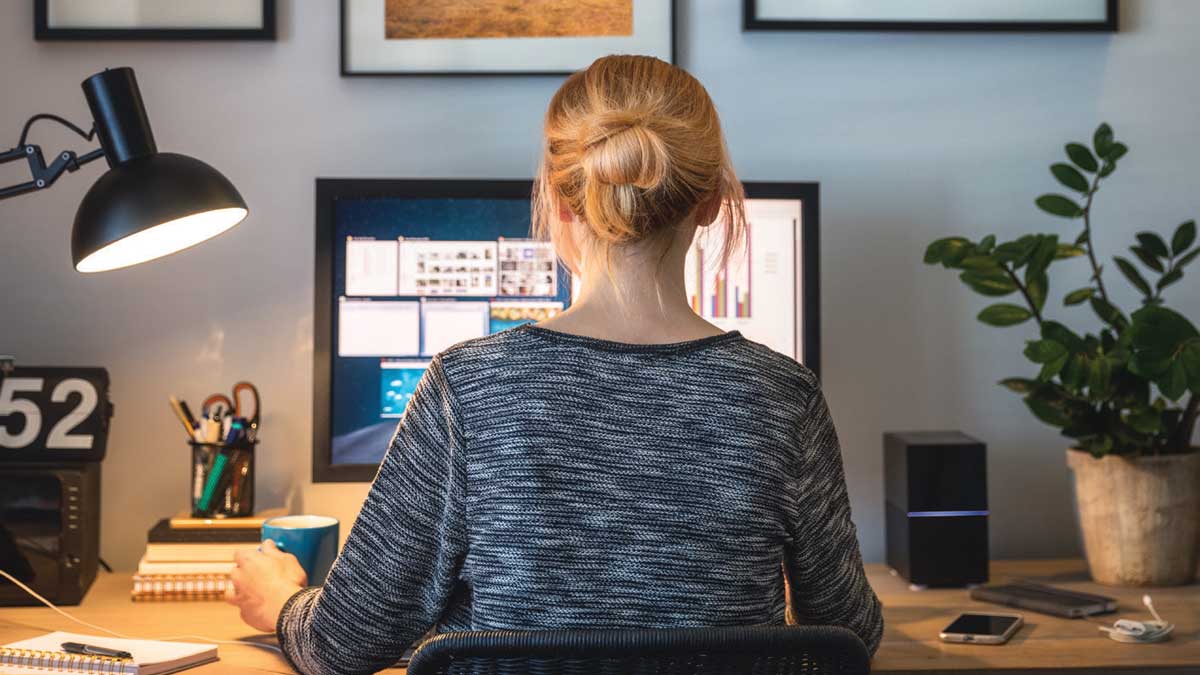 Create a Healthier Home Office
By Beekman Ryan
Henry Ford Allegiance Orthopedics
A home office should support the well-being of the person who works in it. To create a healthier workspace at home, keep these pointers in mind:
Ensure proper lighting to avoid eye strain.
Add a plant or images of nature to promote calm and reduce stress.
Break up your day to avoid endless hours at your keyboard. Make phone calls, organize files or take a short walk. When working on your computer, remember to rest your hands and massage your palms at least once every hour.
Adjust your chair and keyboard to support good body mechanics:

Keep your back straight.
Place your feet flat on the floor or resting on a footrest.
Make sure your knees are level with or slightly lower than your hips.
Rest your shoulders in a neutral position (not forward or back).
Bend elbows at a 90-degree angle.
Keep forearms parallel to the floor.
Ensure your wrists are straight.

Invest in a radon detector, especially if your home office is in a basement where radon levels are typically highest. Radon is the second leading cause of lung cancer, second only to smoking. You can purchase a one-time use radon test; and, if necessary, a licensed contractor can install a vent system and seal any entry points where gas may seep into your home.
Peace in the New Year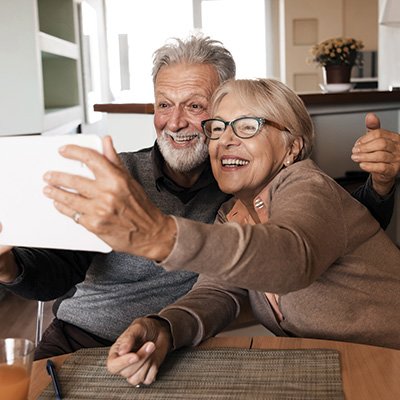 By Thomas Fluent, MD
Henry Ford Allegiance Outpatient Behavioral Health
The continuing threat and fallout of COVID-19 has added stress and strain for most. If you are grieving the loss of a loved one, coping with a layoff, or battling a chronic physical or mental illness, it has been even more challenging.
While you may be tempted to pull the covers over your head, there are healthy and positive things you can do:
Reach out to supportive friends and family, share your feelings and let them know what you need.
Choose nutritious food, be physically active and get enough sleep to boost your mood and energy.
Make time for yourself. Take a hot bath or a long walk, read a book, meditate or enjoy a quiet moment.
Limit alcohol, which can make depression worse.
Help someone else. Do something nice for a neighbor, make a donation or volunteer.
Seek professional help. If depression or other mental health concerns persist, worsen or affect your daily life, talk to your family doctor or seek counseling. Help is available, and you don't have to go it alone.
Safe Exercise During COVID-19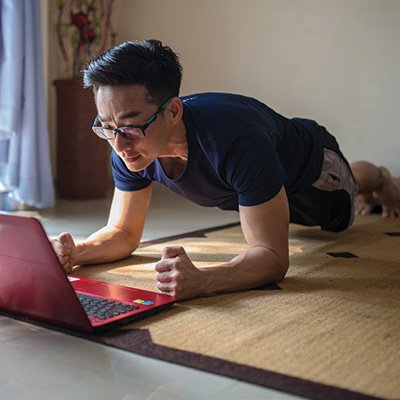 By Cathy Glick, MD
Henry Ford Allegiance Cardiology
For many of us, COVID-19 derails our best intentions to exercise. Changes in work routines and limited access to workout facilities provide a variety of excuses to skip physical activity. Endless hours at home also take a toll on our motivation and tempt us to give in to comfort food.
While the will to exercise may be fading, the need is increasing. Exercise is more important than ever because of its ability to help reduce stress, anxiety and depression, avoid weight gain, improve sleep and strengthen our ability to fight disease.
Tips for recharging your fitness routine:
Set realistic goals for how often and how long you will exercise.
Find a workout time that best suits you.
Schedule regular exercise sessions on your calendar and treat them like any other important appointment.
Discover a virtual class you enjoy.
Learn something new with your kids or your partner, such as kickboxing or Aikido.
Ask your child to teach you some dance moves and turn up the music!
Clean your house with intention—move quickly, stretch a bit farther, incorporate squats.
Exercise outdoors as much as possible. Remember to wear a mask and keep a safe distance from others.
As you get your body moving again, you are likely to notice increased energy and improved mood.
COVID-19 Caution
While exercise may help you recover from some illnesses, recent studies show intense activity during an active COVID-19 infection may cause the virus to multiply faster, potentially in the heart muscle. This could raise your risk for irregular heartbeat (arrythmia) and heart failure.
Since it's possible to have COVID-19 without symptoms, it is important to stop exercising immediately if you experience shortness of breath, dizziness, chest or shoulder pain, or other possible signs of heart trouble—and get checked by your doctor. If symptoms are severe, call 9-1-1 immediately.
Top 5 Benefits of Stretching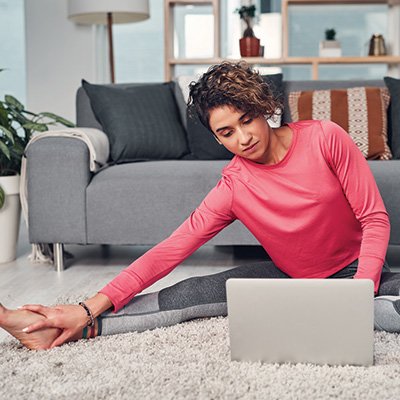 By Joseph Medellin, MD
Henry Ford Allegiance Sports Medicine
Before heading out to shovel snow or enjoy winter sports, it's important to prepare your body by using active movements. Known as dynamic stretching, warming your muscles can reduce your risk of injury.
Additional benefits of stretching include:
Reduced muscle tension and discomfort.
Increased range of motion in your joints.
Enhanced muscle coordination.
Increased healthy blood flow to muscles.
Yoga stretches also increase your range of motion and can improve core strength.
Static stretches involve staying in a stretch position for up to 30 seconds and are best after exercise to reduce your risk for injury.
Whatever combination of stretching you choose, consider these recommendations:
Stretch within a comfortable range of motion.
Breathe as you stretch to keep oxygen flowing to your muscles.
Avoid bouncing while stretching because it may cause injury.
Listen to your body while stretching. A little discomfort is okay, but if your muscles shake, take the hint and ease up.
DIY Appreciation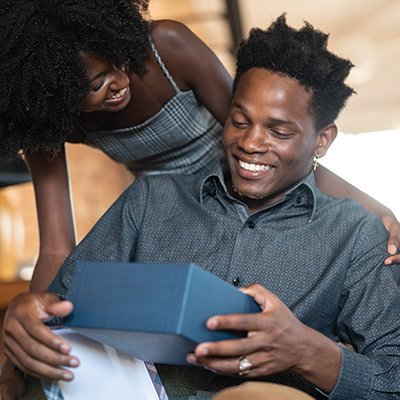 When it comes to showing gratitude, a bit of time, creativity and very little money can lead to a meaningful expression of appreciation. Check out this easy idea.
Pocket Hand Warmers
Search online for patterns and make rice-filled, pocket-size hand warmers with leftover fabric. Kids will love to help you fill the fabric bags with rice.
Tips:
Choose 100% cotton fabric, such as a flannel. Synthetic fabrics, like polyester fleece, can melt in the microwave.
Use regular rice, not instant.
Scent hand warmers by adding essential oil to the rice before filling.
Make a decorative tag with warming instructions (1 – 2 minutes); tie it around the bag with a fabric ribbon or twine.
Keep Your Health Care Current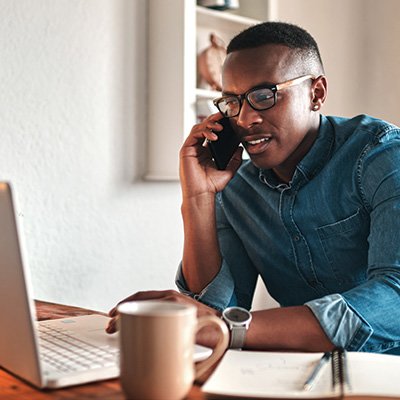 Keeping up with medical check-ups, wellness visits and health screenings is vital to your overall well-being.
Is it time for you to schedule any of the following?
Annual physical exam
Colonoscopy
Mammogram
Annual OB/Gyn appointment
Skin cancer screening
Post-treatment cancer checkup
Chronic illness management, including diabetes, asthma, heart disease, lung disease or arthritis
Henry Ford Allegiance Health follows the strictest guidelines to keep you safe, including COVID-19 screening for all patients and visitors, as well as requiring face masks and social distancing.
To check if you are up to date on your health screenings and appointments, call your primary care provider, or log in at HenryFord.com/MyChart.