Treatments for GERD and Esophageal Disorders
Options for your personalized treatment plan.
We offer comprehensive treatment options for all esophageal disorders, including gastroesophageal reflux disease (GERD). Once we diagnose your specific condition, we'll work with you to develop a customized treatment plan based on your unique needs.

Your treatment plan may include medication and changes to your diet to help manage your symptoms. We also use minimally invasive endoscopy procedures, which can allow us to diagnose and treat your condition at the same time in many cases. The endoscope allows us to use miniature surgical tools to perform several advanced procedures, including:
HALO 360 surgery to treat Barrett's esophagus
Injections of botulinum toxin (Botox) to reduce muscle spasms within your esophagus and relieve pain
LINX device surgery, which involves placing a small band of magnetic beads around the lower portion of the esophagus to help prevent it from opening inappropriately
Nissen fundoplication (a surgery in which your doctor will wrap the top of your stomach around the lower esophagus to prevent the lower esophageal sphincter from opening when it shouldn't)
Removal of tissue for biopsy, as well as complete removal of cancerous tissue for cases of esophageal cancer
Esophageal dilation (stretching the lower esophageal sphincter with a special balloon)
Our gastroenterology surgeons have vast experience in performing esophageal surgery. Many practicing gastroenterologists in our area refer patients to us for these procedures because of our expertise. We also work closely with our colleagues in general surgery and Henry Ford Cancer.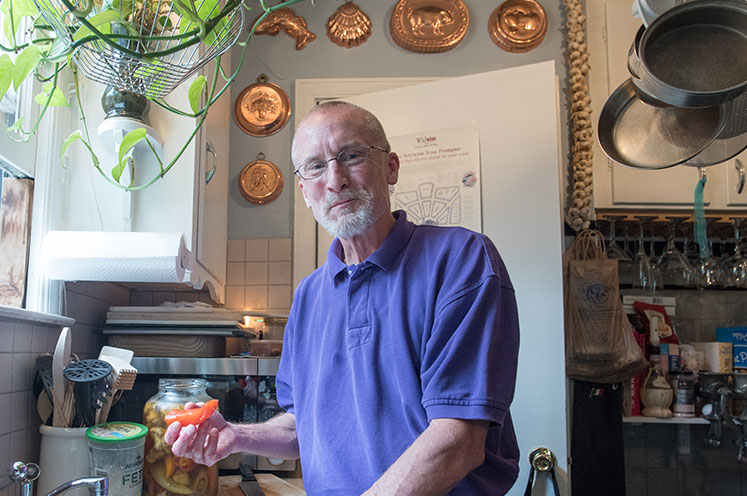 Make That Extra Spicy
After a new GERD treatment, Eric is 'back to eating whatever I want'.