A Tooth Extraction Caused a Life-Threatening Problem
Ken Dudek, a retired mechanical engineer from Chrysler, had a toothache during the start of COVID and did what many people might have done during the pandemic: Live with the pain until it was intolerable.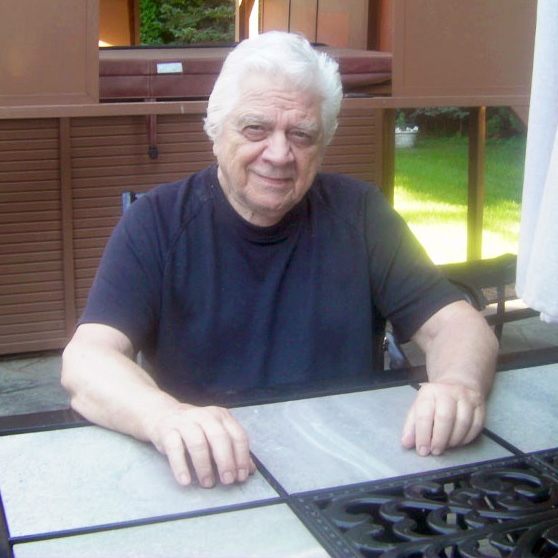 But the pain didn't go away so, when Ken felt safe going to the dentist, he discovered he had an infection, and the tooth was extracted. But the problem didn't end there. It would take infectious disease experts at Henry Ford to discover Ken had a life-threatening condition caused by the tooth infection.
About a month after the tooth extraction, "I felt woozy and run down. I was stumbling around and couldn't swallow or eat," says Ken, 82. So his daughter took him to an emergency room near his home. The next day, he was transferred by ambulance to a local hospital.
"I did not want to go there. They would not release me, and I felt helpless. I felt like a prisoner," says Ken. "My daughter was with me, and she was extremely concerned. She works for another hospital, but She figured I was in a hospital, so they could help me. I wanted to go to Henry Ford because I knew I wasn't being treated properly. But if I just left, I didn't know what would happen with my insurance."
After five days in the hospital, Ken was sent home with an oxygen tank and a pneumonia diagnosis.
"I didn't think I had pneumonia. I could breathe just fine. I had pneumonia in the past, and I knew what it felt like," says Ken. "It's scary when you know something is wrong, and the doctors just aren't hitting it."
Expert treatment at Henry Ford
That weekend at a Christmastime gathering with his wife of 57 years, his four daughters and other loved ones, his family was blunt. "They said I looked terrible," says Ken. "I knew I had to go to Henry Ford to be properly treated."
The next day Ken went to Henry Ford Medical Center – Lakeside, where he was seen by a general Ear, Nose and Throat doctor Alvin Ko, M.D.. Dr. Ko sensed that something was very wrong and immediately sent Ken to Henry Ford Hospital in Detroit for a scan and to be admitted to the hospital.
Infectious disease was called
A team of eight infectious disease experts discovered that Ken did not receive oral antibiotics after his tooth had been extracted, and the infection had now drained into Ken's throat and spread to his collar bone.
"After an infection spreads to the neck and chest, there's a high risk of a worsened prognosis and of sepsis. A patient can go quickly from healthy to septic and lose his life," says Division Chief of Head and Neck Surgery, Tamar Ghanem, M.D., Ph.D.. To treat the infection, a next-day surgery was scheduled with Dr. Ghanem and thoracic surgeon Andrew Popoff, M.D..
During the surgery, three-inch incisions were made on both sides of Ken's jaw, extending down to his collar bone. Another incision was made along the collar bone to drain the infection.
"It was a major repair job," says Ken. "Knowing that I had the best doctors put me at ease. The painful infection in my collar bone and throat cleared up in about a week, and the scar was gone in about a month. It's amazing. I'm feeling fine," says Ken from his Shelby Township dream home, there's no hospital I'd rather go to than Henry Ford. That would be my number one choice from all hospitals in the world," laughs Ken.
Ken has been going to Henry Ford for decades. In 2000, he was treated for colon cancer at the downtown medical center, and in 2012 he had a knee replacement at West Bloomfield.
Henry Ford is second to none
"Henry Ford is a God-given gift. They are second to none. They know their stuff. They've always been thorough and courteous," says Ken. "At the downtown hospital, they have the latest equipment and the best supporting cast."
Henry Ford is unique and highly respected because they have readily available and capable support from hospital dentists, oral surgeons, thoracic surgeons, head neck surgeons, vascular surgeons and other sub-specialists who are available to consult on complex cases of the head and neck, such as Ken's.
The distance from Shelby Township to downtown Detroit wasn't a problem. "It was all expressway, and my daughter drove me. She works for another hospital. But there's no hospital I'd rather go to than Henry Ford. That would be my number one choice from all hospitals in the world," laughs Ken.
Ken's Advice
"If you don't feel comfortable or you don't feel like you've received a good diagnosis, contact a doctor from Henry Ford," says Ken.
Ken's future plans? My wife and I want to enjoy life and be as healthy as we can be. We feel like we're in the best place for healthcare for all the time we have left."