Sexuality after Chronic Illness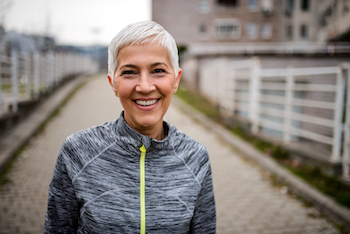 Diagnosis of a chronic illness can turn your world upside-down. Feelings of grief, fear, loss, anger and frustration are common. And, although sexuality may not be a top priority during the time of diagnosis and the initial management of a chronic health issue, it will eventually become important once again.
Sexuality After Chronic Illness: What to Expect
For patients with a chronic illness, sex may feel painful, difficult, overwhelming and, for some, even out of reach. Patients with chronic illnesses often experience sexual difficulties for various reasons — disease-related symptoms, treatment side effects and psychological responses to having a chronic illness and all that goes with it. Cancer and its treatment, especially when associated with the breasts or sexual organs leading to a hysterectomy or breast removal, can be particularly troublesome when it comes to sexuality.
Chronic illness may cause you to have:
Anxiety about your partner's feelings about you
A lowered libido
Feelings of being less attractive, desirable and/or confident
Concern that sex may cause pain
Concern about how your body works or moves
Feelings of depression and anxiety are common.
Chronic illnesses cause various symptoms and scenarios that influence or hinder sexuality. Just a few examples (many others exist) include:
Shortness of breath with lung cancer or emphysema
Incontinence with irritable bowel syndrome or Crohn's disease
Rigidity due to Parkinson's disease
Presence of colostomy bags
Removal of a breast
Medications and other treatments may also impact sexual function, resulting in decreased orgasmic intensity, vaginal dryness, ulcers and sores, nausea and many, many other symptoms.
After the diagnosis of a chronic illness, you will need to find your "new normal." You must also understand that what's "normal" can change on a daily basis. It's important you discuss these issues and any concerns you may have you're your healthcare professional.
Chronic illness may make it necessary to find different methods and techniques to connect with your partner. You should be willing to experiment and get creative as you explore new ways to share intimacy and sexuality with your partner.
Although it can be challenging, you should communicate with your partner, openly and honestly, about what's working, what's not working, what feels good and what doesn't. Discuss your feelings and your expectations. Then, work together to find a solution that meets both of your needs. In fact, discussing your fears and concerns with your partner may help make physical intimacy easier.