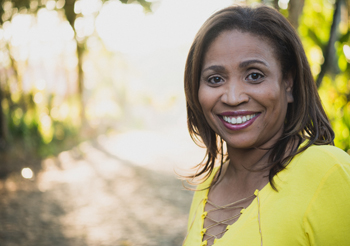 A healthy vagina normally produces its own lubrication. When it no longer does, the result is vaginal dryness. This dryness irritates the vaginal tissue and can be painful.
Common Symptoms of Vaginal Dryness
The main symptom of vaginal dryness is little to no vaginal lubrication. This can often bring about its own set of symptoms, including:
Little vaginal discharge
Post-sex bleeding
Discomfort and pain during sex
Vaginal burning
Itching and soreness in and around the vagina
An increase in yeast infections and bacterial infections
The discomfort associated with vaginal dryness can make daily life difficult.
What Causes Vaginal Dryness?
The main cause of vaginal dryness is estrogen or lack thereof. Your body's level of this hormone can decrease for many reasons. These may include taking anti-estrogen medication, undergoing treatment for cancer, having some immune disorders, and having had ovary removal surgery. If you smoke, are breastfeeding, have recently given birth, or are going through perimenopause or menopause, your estrogen production changes.
As a woman gets older, she becomes more likely to develop vaginal dryness. Younger women can also have this issue.
There are yet other causes of vaginal dryness to be aware of. These include sexual problems like low libido. A woman often has low libido and then develops vaginal dryness. Once she has vaginal dryness, the low libido will continue.
Having the autoimmune disease known as Sjogren's Syndrome dries out the mouth and eyes as well as the vagina. High levels of anxiety or stress can contribute to vaginal dryness. Medications can also play a big role in how lubricated the vagina is. Some antidepressants, antihistamine allergy treatments, asthma medications, and cold and flu medications are especially big culprits.
Finally, if a woman uses douches, perfumes, soaps, or lotions in or around the vagina, she can alter the pH levels there. This can cause temporary or longer-term vaginal dryness.