Interventional Radiology Residency
Welcome Message
Welcome to the Interventional Radiology Residency webpage at Henry Ford Hospital. Interventional Radiology training underwent a fundamental change when IR was designated a primary medical specialty by the American Board of Medical Specialties (ABMS) in 2012. Our IR-Integrated program was among the first programs in the country to apply for ACGME accreditation in 2015. Having both an IR-Integrated and IR-Independent programs, we are able to offer training positions directly out of medical school, and also to those who have completed a Diagnostic Radiology residency. Vascular and Interventional Radiology fellowships no longer exist as a training pathway as of June 2020.
The Department of Radiology at Henry Ford Hospital has a storied history. Resident education has always been a top priority of the department. Our Interventional Radiology residencies build on the outstanding Diagnostic Radiology Residency training that has been provided for decades. Our program provides immense and diverse clinical educational experience. The training you will receive is unparalleled.
Please explore our program website. Our program coordinators Natalie Garza and Alice Brown, are available to answer any questions. Thank you for visiting!
Scott Schwartz, M.D.
Program Director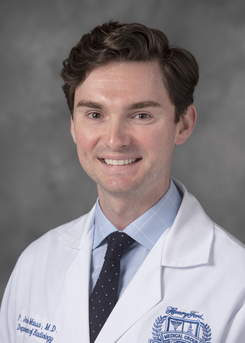 Peter J. Massa, M.D.
Associate Program Director