Steve Found Relief From a Lifetime of Back Pain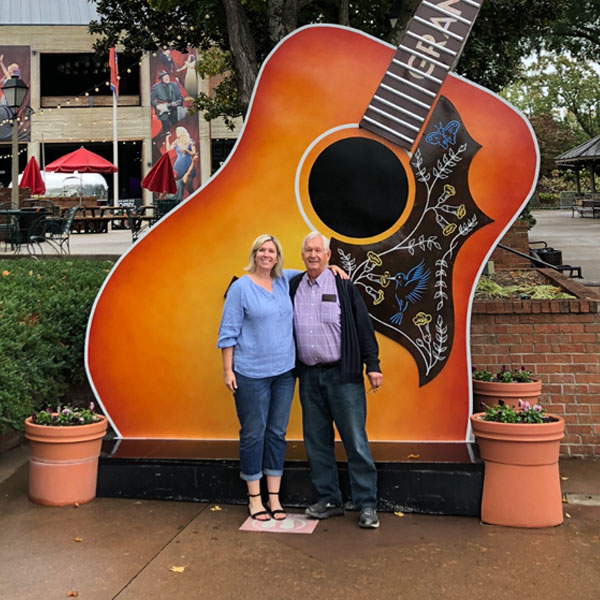 Entrepreneur Steve Comisky spent 30 years going from doctor to doctor in Ontario, Canada in search of relief from debilitating back pain. Most said the pain was coming from his lower back and prescribed physical therapy, steroid injections and pain medication—nothing helped.
By this time, Steve was 79 and gave up looking for a solution. "When you are young you shrug it off and keep on going. I just worked through it," he says. But ignoring the pain didn't make it better. In recent years, the pain began to affect his mobility. "It got significantly worse. It got to the point I started to drag my left foot." Still, he thought it was just something he was going to have to live with.
But Steve's refusal to complain didn't fool his family, says his daughter, Corin Comisky, who was frustrated with the impact on her father's quality of life. "You don't know how to help. My dad wouldn't complain, but we knew he was in pain."
Seeking Care Across the Border
Ironically, it was a different injury that led Steve to an answer about his back pain. In 2022, he sought treatment for his injured knee. Frustrated with the limited access and long wait times for specialty care in Ontario, Corin searched for hospitals in the United States that treat international patients.
Her research led her to Henry Ford Health. Corin brought her dad to meet with Timothy Ekpo, D.O., a Henry Ford orthopedic specialist, to address his knee.
During his initial meeting with Dr. Ekpo, Steve also mentioned his ongoing back pain. Dr. Ekpo referred him to Henry Ford neurosurgeon Azam Basheer, M.D., a specialist in back pain and spine care. "When Dr. Ekpo referred my dad to the back surgeon, we finally had hope again. It was exciting," says Corin.
Finding a Solution to Back Pain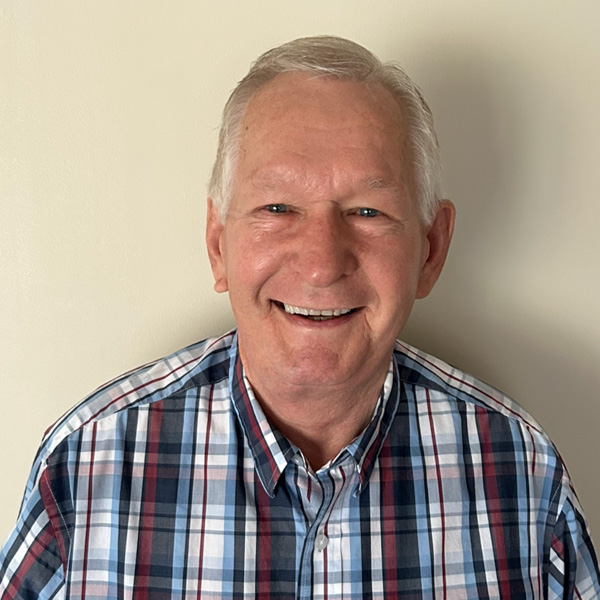 In August 2022, Dr. Basheer determined the source of Steve's back pain was his mid-back—the thoracic section of the spine. "I hadn't found anybody else who recognized what the problem was. They kept referring me for my lumbar (lower back) area. Dr. Basheer zeroed in on it at my first consultation," says Steve.
Dr. Basheer suspected Steve's back pain was caused by stenosis (narrowing) of the spine and severe compression of the spinal cord known as myelopathy. Steve had advanced imaging at Henry Ford to confirm the diagnosis.
Testing confirmed Dr. Basheer's suspicion that Steve was dealing with spinal stenosis. It also revealed spinal cord herniation and compression, including a cyst between his shoulders.
Dr. Basheer told Steve the only cure for his condition was a very delicate surgery. "This surgery is extremely complex and is only done at a few places, as it requires a comprehensive spine program and a well-rounded expert team," Dr Basheer emphasizes. But Steve didn't hesitate. "I wasn't fooling around. I wanted to get it done," Steve says. The care team helped schedule his spine surgery just a few months later.
When he had difficulty getting timely appointments close to home for the bloodwork and testing required a few weeks before surgery, Steve again made the four-hour trip to Henry Ford. "I called the office and told them I could not get the tests done in Ontario quickly enough," he says. The care team suggested he use Henry Ford's walk-in service for presurgical testing. It took less than an hour, and Steve was back on the road home.
"Everybody I dealt with treated me great. They answered any questions I asked. They looked after me if there was anything I needed. I can't say enough about how great the international patient support services were," says Steve.
Relief Following Spine Surgery
Dr. Basheer surgically removed the cyst on Steve's spine at Henry Ford Jackson Hospital on November 28, 2022. "Right after the operation, the nurses came in and asked me how I felt," Steve says. "I felt great. The pain was completely gone."
He had several follow-up visits at Henry Ford, followed by physical therapy in Ontario to build strength and improve his walking. Steve says his life is "100 percent better. I have zero pain."
His daughter is thrilled with the outcome. "It's so nice to know he's not in pain all day, every day," Corin says. "From the get-go, it was a wonderful experience at Henry Ford. We can't thank the staff enough. It has changed his life."
That makes Dr. Basheer happy, too. He says, "It's a gratifying feeling to see patients do well after surgery. That's why I love what I do."
For international patients interested in coming to the U.S., call (313) 916-8443, or email InternationalPatientServices@hfhs.org.