Gaining Peace of Mind and Learning from Others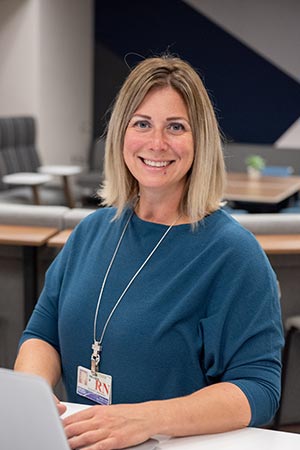 "I feel spoiled when I hear caregivers in the support group tell their stories," reveals Gerneil Franklin. His mother has dementia at age 75, which he says can come and go. "She's active and she wants to help, but it can get in the way. She'll decide to cook dinner but doesn't realize she hasn't cooked dinner in a long time." His brother cares for their mother in his home, and Gerneil is grateful. He's the full-time executive chef at Henry Ford Hospital, is working toward a college degree in culinary arts, and has a "side gig" at Ford Field on home game days.
When he heard about the C.A.R.E. Program, "I jumped on it," he says. "Shawn Bennis and the C.A.R.E. team have helped me figure out guardianship and conservatorship. It's a headache, and it's not easy. To have someone diving into it with you is a relief."
The Caregiver Support Group also brings Gerneil peace of mind and lifts his mood. "I count my blessings every time I go. I feel lucky our mom is still cooking, driving (with a passenger), doing puzzles and using her iPhone, and I have my brother to help," he says.
Gerneil learned from support group members how to take time out for himself, and why it's important. "If you don't, you'll drive yourself batty," he says. The group is also a chance to vent. "You need someone to hear your story. Family members will hear you, but they don't understand. The group prepares me for what might be coming in the future, and I can think about it and plan how to handle it."
Request assistance from the C.A.R.E. team.