Meet the C.A.R.E. Program Team
Meet our Family Caregivers Team
Every member of our family caregiver team is attentive, dedicated, and well-trained when it comes to caregiving and caregiver concerns. Our team is a wonderful group that loves what they do and knows the importance of uplifting spirits and assisting with a smile. They are very gentle, reliable, caring, honest, capable, patient, experienced, and interactive.
The C.A.R.E. Program was awarded the 2021 National Compassionate Caregivers of the Year Award.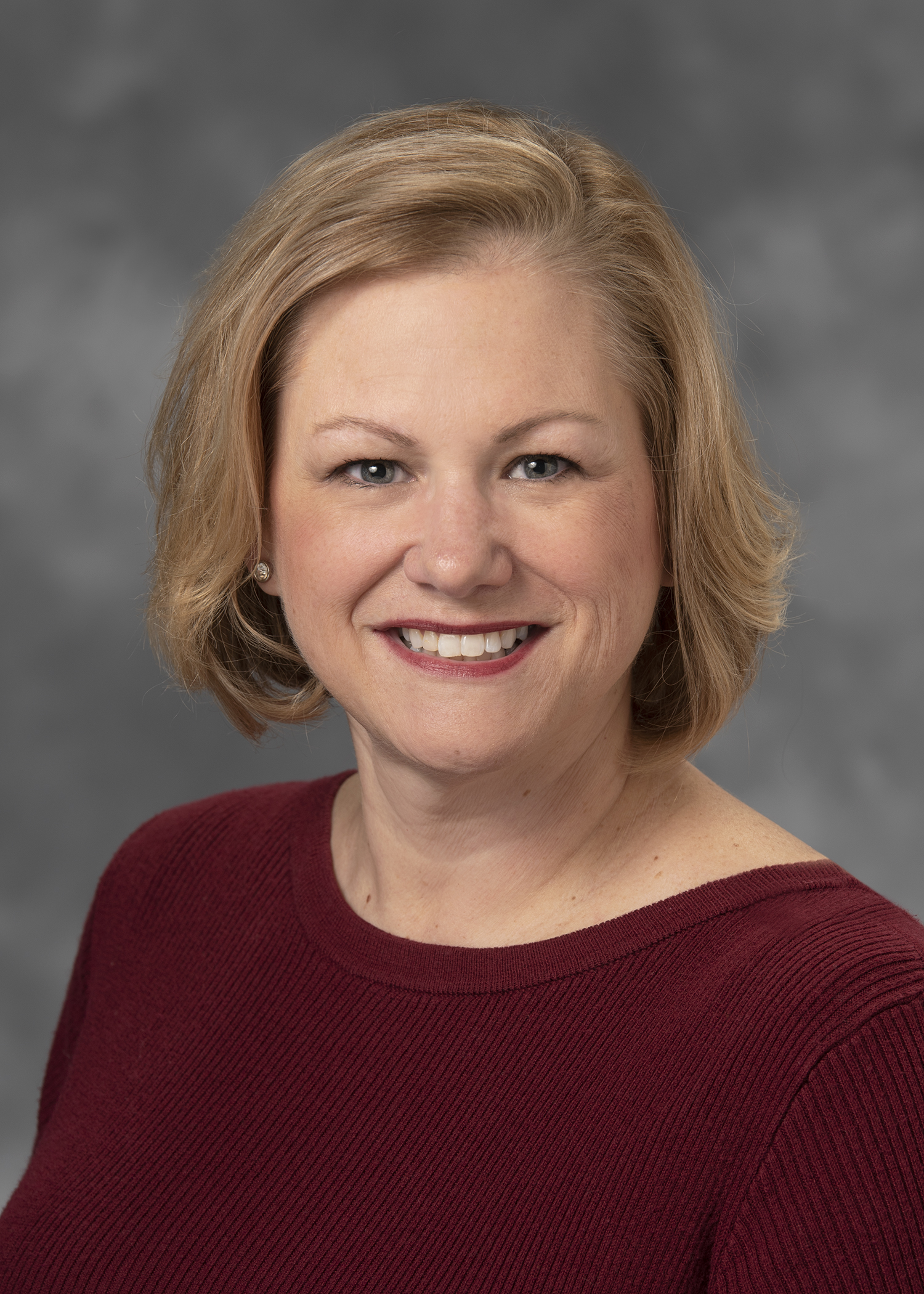 Veronica Bilicki, R.N., BSN, B.A.
Manager-C.A.R.E. and Senior Navigator Programs, Henry Ford Health
With experience as a caregiver for different family members, a degree in nursing, and a passion for teaching, Veronica Bilicki is a vital part of the C.A.R.E. Program and maybe the person you communicate with when calling or emailing. Currently the caregiver for her parents, she was also a patient herself, and says, "I know where patients and caregivers have been, because I've been there too."
Bilicki offers caregivers current resources and helps break down the barriers that they may run across. "Because I know the health care system, who to call, and where to go, I can assist caregivers with navigation. I can also help caregivers better communicate with the medical team and interpret medical information so it's easier for each person to give care to his/her loved ones."
As a registered nurse, she has been with Henry Ford Health since 2004, working in Interpreter Services, Henry Ford Home Health Care, the Office of Clinical Quality and Safety, and as a bedside nurse at Henry Ford Hospital. She is certified in Respecting Choices Advance Care Planning.
Bilicki has a Bachelor of Arts in Health Policy Studies and a Bachelor of Science in Nursing. She received the Henry Ford Health Focus on People Award in 2015/2016 and the Henry Ford Home Health Care Jeanette Gronda Award for Excellence in Leadership in 2014.
Veronica is currently serving as the Vice-President for the Henry Ford Health, iCare4U, Employee Resource Group.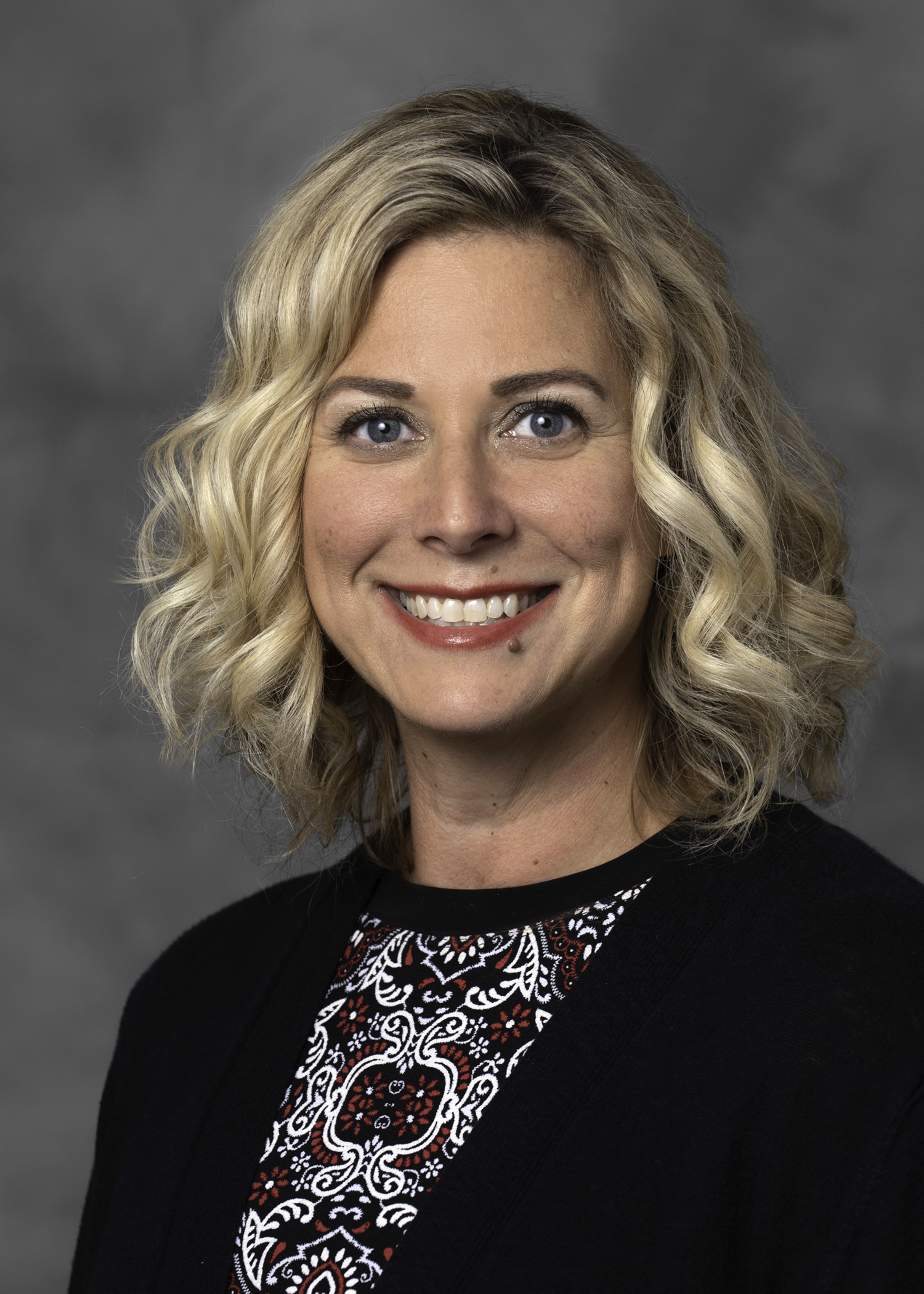 Shawn Bennis, MSN, R.N.
Family Caregiver Specialist, C.A.R.E. Program, Henry Ford Health

If you contact the C.A.R.E. Program, your first interaction may be with Shawn Bennis, who has been the program coordinator since it began in 2015. She has worked with many individuals and departments at Henry Ford to grow the C.A.R.E. Program into the robust, extensive service it has become. Through phone calls, emails, social media, and her presence in the community, Bennis creates new relationships with caregivers daily.
With nine years of experience as a home care nurse, Bennis has unique insight into the diverse backgrounds of patients. Her role is not just a job, but part of who she is every day. She understands that caregiving is not something most people are prepared to do. It's a tough job and the responsibilities can be difficult to balance. She wants caregivers to know there is support, and Henry Ford's C.A.R.E. Program is here to help.
Bennis has an associate degree in nursing from Macomb Community College, a Bachelor of Science in nursing from the University of Detroit – Mercy, and a Master of Science in nursing from Wayne State University. She is a trained Faith Community Nurse and serves her own congregation in this role. She was part of the team that received the 2021 Schwartz Center National Compassionate Caregivers of the Year Award. In 2013, she was the recipient of the Nightingale Award for Nursing Excellence in the Community and the recipient of the Clara Ford Award for Nursing Excellence in Quality and Safety.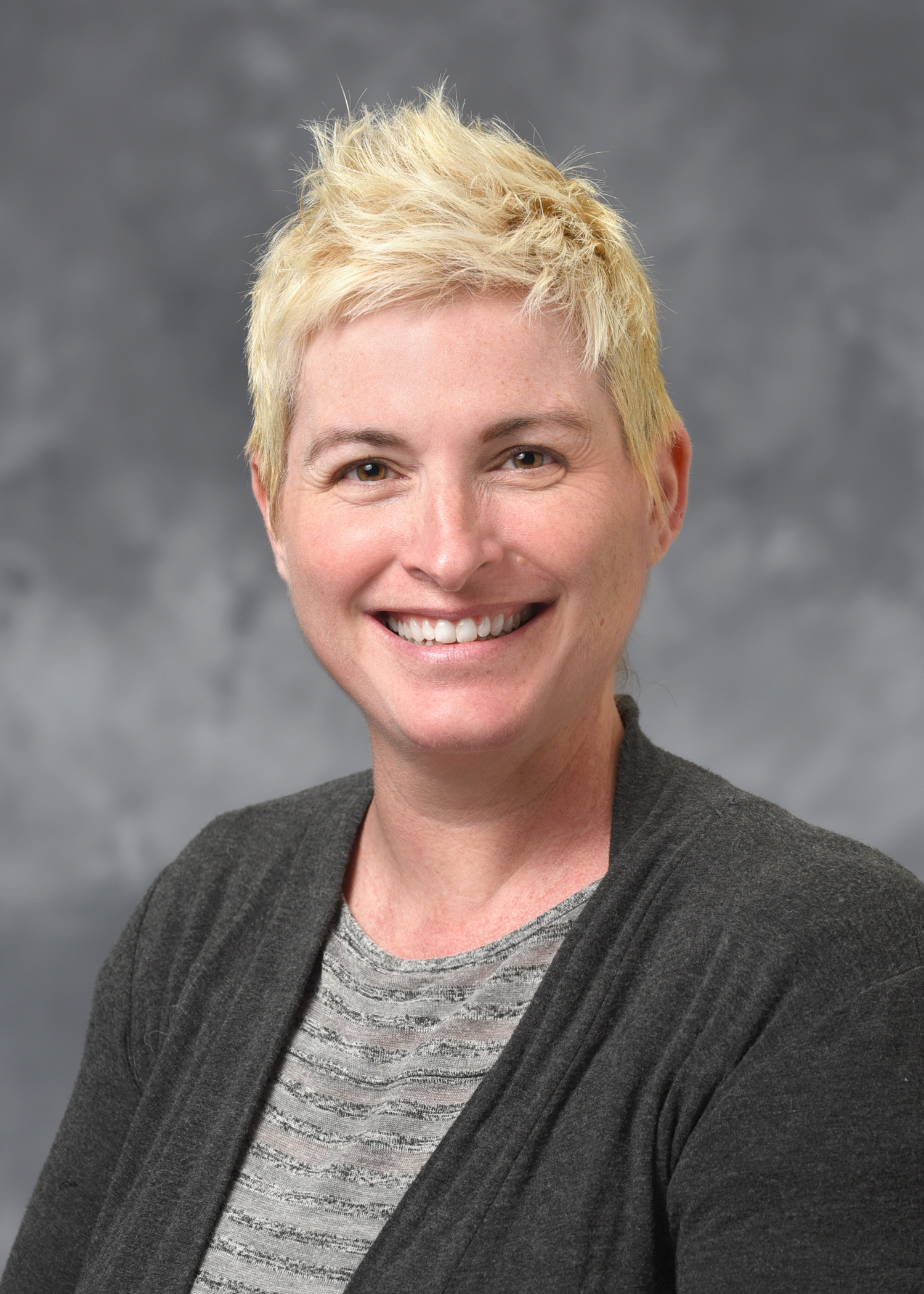 Kelly Darke, ATR-BC, M.Ed., BFA
Registered Art Therapist, C.A.R.E. Program

Kelly Darke is a registered art therapist, certified K-12 art teacher, and mother of two. Darke has worked with adults and children with various developmental and emotional needs for over ten years using art therapy. She has provided art therapy services to adults with traumatic brain injury as a way to help improve their cognitive functioning and improve coping skills, including stress management. And, she has worked with children as young as five years old learning to cope with anxiety.
Darke has presented at local and national conferences on the use of art therapy with transgender youth; published articles on the benefits of art therapy using digital art with TBI clients; and co-authored the book, Art Therapy with Transgender and Gender-Expansive Children and Teenagers. She spends her free time with her family and making art of her own.

Darke has a bachelor of Fine Arts as well as a Masters of Education from Wayne State University.
Shawn is currently serving as the President for the Henry Ford Health, iCare4U, Employee Resource Group.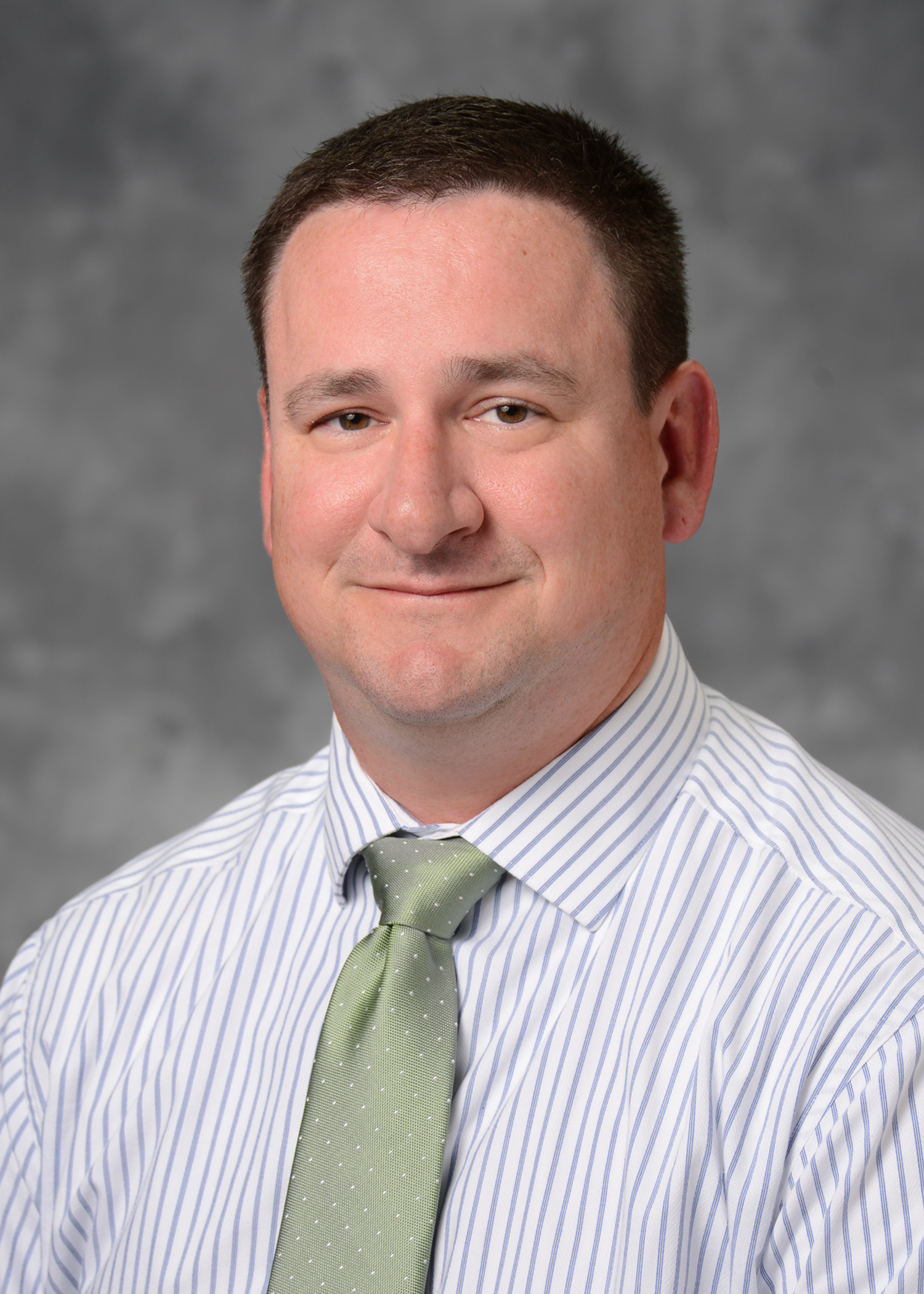 Rob Behrendt, R.N., BSN
Director of Care Coordination and Patient Support Services
Henry Ford Health
Rob Behrendt gained patient care experience from working in the Medical Intensive Care Unit at Henry Ford Hospital and as part of a family caregiving team. When his father had a brain aneurysm, his mother cared for him at home until the end of his life. Behrendt provided respite care and was his mother's "right-hand man." That experience gave him an appreciation for ensuring that patients and caregivers have a voice in the health care delivery system. He also called on his caregiver experience to create objectives for the Caregiver College – a six-segment educational program for family caregivers.
At Henry Ford, his focus is on reducing readmissions and improving care transitions for patients by improving communication between levels of care – for instance, between hospitals and nursing facilities, or primary care providers. Leading teams throughout the System, Behrendt also builds relationships and makes connections that result in better outcomes for patients. For example, one of his teams addresses how to identify and support patients who don't have access to healthy food, transportation, or child care.
Active in statewide organizations, Behrendt is part of the Tri-County Skilled Nursing Facility Collaborative and IMPACT, two initiatives that bring health systems together to share innovative ideas and improve care transitions and communication. He also leads the Henry Ford Patient Family Advisory Council on transitions of care and is a member of the Henry Ford Patient Education Council.
Behrendt has a bachelor of science degree from Northern Michigan University and a bachelor of science in nursing from the University of Detroit – Mercy.
Rob is currently serving as the Administrative Liaison for the Henry Ford Health, iCare4U, Employee Resource Group.
Carl Fraser, LMSW
Ambulatory Case Manager at Henry Ford Medical Center - Sterling Heights
Carl Fraser, LMSW, is the Ambulatory Case Manager at Henry Ford Medical Center - Sterling Heights. With over 11 years of clinical experience, he has practiced in a variety of settings and worked with a wide array of client populations. He is a graduate of Michigan State University (2012) and Central Michigan University (2009) and the proud father of two rescue dogs.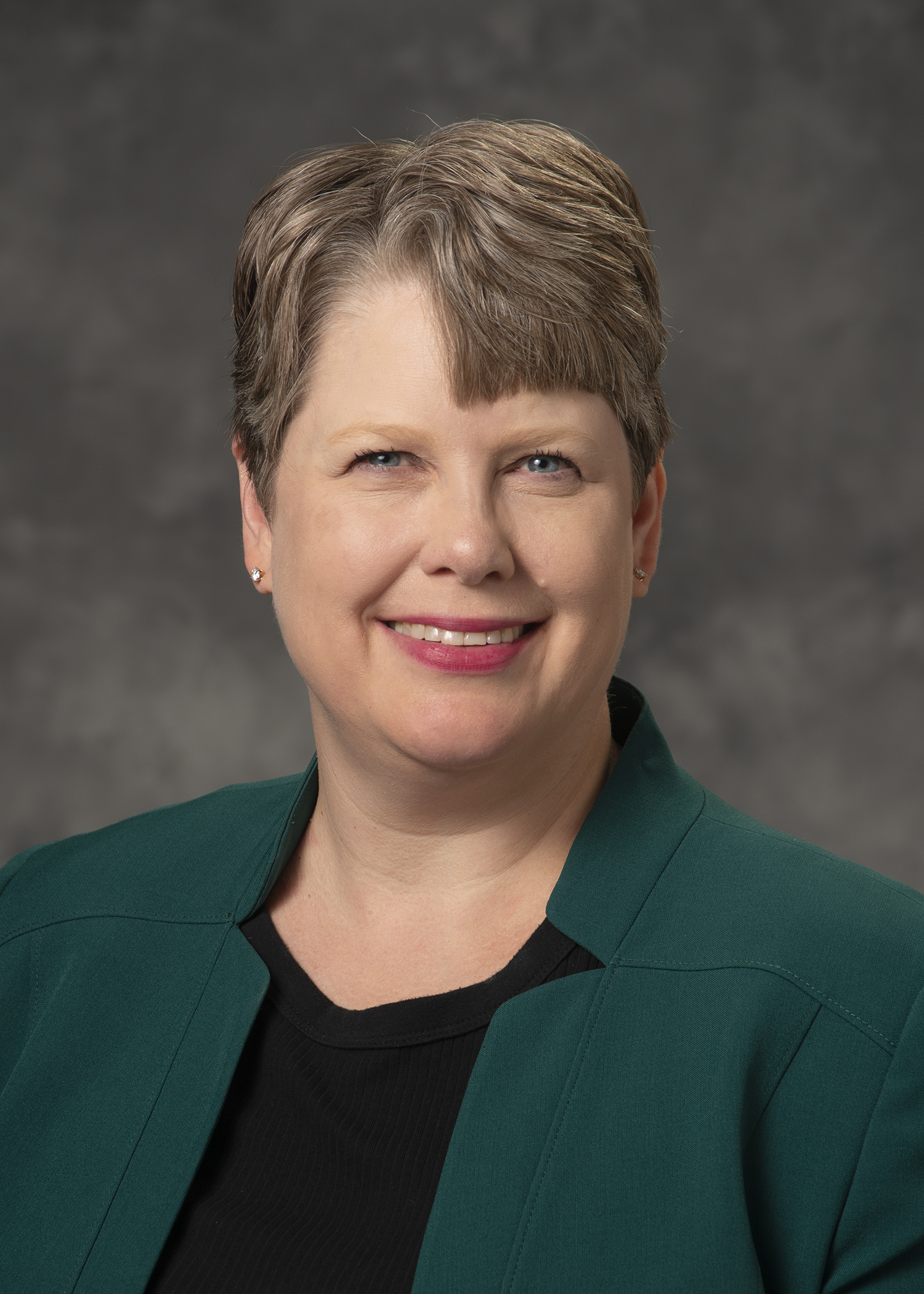 Julia S. Swanson
Senior Vice President, Planning and Transformation
Executive Sponsor for the Henry Ford Health, iCare4U, Employee Resource Group
Julia Swanson is the Senior Vice President Planning and Transformation at Henry Ford Health. She reports to the President and Chief Executive Officer and provides overall senior leadership and direction for planning, transformation initiatives, and alignment of strategic and operational plans within the health system resulting in the long-term growth and viability of the organization. She advises on and leads the development of plans while coordinating organizational efforts to ensure efforts are aligned and integrated. Prior to this, Julia held the role of Vice President for System Clinical Operations, in support to the System COO, President Healthcare Operations and the Chief Clinical Officer, where she had overall organizational responsibility for driving operational plan development; performance goal development, establishing and monitoring initiatives; and leadership systems. She simultaneously led multiple cross functional complex System wide initiatives.
Julia has 28 years of experience in improving integrated health care operations with expertise in strategy development, deployment, measurement, organizational performance review, disciplined execution and identifying operational interdependencies to bridge silos and levels in organizations to increase efficiency and effectiveness and drive results.
Julia has held various leadership roles within the organization including System Vice President, Enterprise Transformation; the System Vice President, Performance Analytics, and Improvement; and Administrator for Innovation and Quality at Henry Ford West Bloomfield Hospital. Throughout her career at Henry Ford Health, she has led teams across the organization that were responsible for effective organizational performance measurement, review, and project execution through development and deployment of strategy deployment, transformation, and performance improvement methodologies including the creation of an enterprise-wide project management hub.
Prior to these positions, Julia worked throughout Henry Ford Health organization as a project manager with a focus on process improvement and new initiative implementations. She has a Bachelors, Industrial and Operations Engineering from the University of Michigan and a Masters, Health Services Administration from the University of Michigan.

Julia served as a Senior Examiner for the Malcolm Baldrige National Quality Award and on the Easter Seals of Michigan Board of Directors. She currently serves on the Oakland University Pawley Lean Institute Advisory Council. She participates in activities and speaking engagements with multiple disability-based organizations and currently is the Executive Sponsor for the Henry Ford Health, iCare4U, Employee Resource Group.
Julia is married with two children.