Brian Vickers, MD
General Cardiology Fellow Class of 2023
Residency: Vanderbilt University
I completed my internal medicine residency at Vanderbilt University Medical Center in Nashville, TN. This program had the clinical rigor that I sought, and I can already feel the benefits of this training paying off in fellowship. It was important to find a cardiology fellowship of a similar mold, and I found that in the cardiology fellowship at Henry Ford Hospital. The program has robust divisions in non-invasive cardiology, interventional/structural, advanced heart failure and transplant, cardiac intensive care, and electrophysiology. The presence of these subspecialties is not unique to the cardiology department at Henry Ford Hospital, but the high level of involvement of the fellows in these areas during training is unique among academic cardiology fellowship programs.
As I near the end of my first year of fellowship, I have been impressed by the clinical rigor of this program. All fellows meet the requirements for COCATS level II in cardiac catheterization, echocardiography, and nuclear cardiology. Electrophysiology exposure starts early during the first year of fellowship and continues into the second and third years with dedicated EP lab procedural electives. Fellows rotate through structural cardiology which includes structural catheterization lab time, structural imaging, and structural clinic. The CICU at Henry Ford Hospital is the highest acuity ICU in which I have worked. Fellows are directly involved in all aspects of VAD and heart transplant from the care of these patients before surgery to consulting during the immediate post-operative period to managing the late complications if patients return to the hospital. We see a large volume of STEMI and manage a large amount of cardiogenic shock. Multiple patients are on mechanical circulatory support devices at any given time with the CICU team remaining the primary team for these patients. Cardiology fellows are directly involved in managing VA-ECMO, percutaneous axial flow pumps, balloon pumps, and various right sided support devices.
Fellows are well supported during the above clinical rotations. You can expect to focus more on clinical management and less on the documentation that is prominent in residency. The consult services are supported by dedicated nurse practitioners, which reduces consult note volume and frees up fellows to practice making medical management decisions. There is plenty of time to complete research projects, and all cardiology fellows are given three months of dedicated research time with additional elective time if desired. The cardiology division leadership prioritizes fellowship education¬¬ and it shows in the design of the clinical experiences discussed above. I am confident I will graduate this fellowship well prepared for the next steps in my career.
Jasneet Devgun, DO
General Cardiology Fellow Class of 2023
Residency: The Ohio State University
From the day that I interviewed at Henry Ford for fellowship, I knew this would be an incredible place to train. I was instantly blown away by the outstanding training and experience that the fellows have on a day-to-day basis. It was clear that the pathology and complexity of patients here was unmatched. Moreover, there was a real sense of collegiality amongst not only the fellows, but with the staff and the program directorate as well. I sensed that this was truly a unique institution that would train me in an incredible way with the support of so many individuals. When I arrived to Detroit, I realized my impression of the program was dead-on, and, yet, there was even more to unravel.
Since I have started fellowship, I have experienced even more amazing things about this program. The training here is truly unmatched. You will manage some of the most complex pathology that you may ever experience. From "bread and butter" to "zebras", you will truly see it all and learn to manage it all. Furthermore, the level of training you will receive on management of mechanical circulatory devices in our critical care unit is extraordinary. Henry Ford is unique in that many of these advanced support devices are managed by cardiology, which is not always the case elsewhere. From balloon pumps, to Impella, Protek Duo, and even ECMO, you will be learning to manage these as a general cardiology fellow. Our heart failure service also lends tremendous first-hand experience with LVADs and transplant patients, both pre- and post-operatively. You will be a very clinically strong cardiologist if you train here, and because of this, Henry Ford is very highly respected in the cardiology community as an excellent training program.
Henry Ford is also a very well-rounded program. All of the major sub-specialties are represented here with their respective advanced fellowships. We have a very active cath lab with fellowships in interventional, structural, and Complex High Risk and Indicated Percutaneous Coronary Interventions and Advanced Hemodynamic Care (CHIP). Moreover, we have a busy EP lab with an EP fellowship and full exposure to the lab as a general fellow as well. Additionally, we have an advanced heart failure fellowship, imaging fellowship, as well as one of the only structural imaging fellowships in the country. This is historically a very innovative place, as it was the birthplace of many structural interventions such as Transcatheter Mitral Valve Replacement (TMVR) and the National Cardiogenic Shock Initiative (NCSI). As such, there is plenty of opportunity of being involved with research, including clinical trials, with fellows routinely publishing and even giving podium presentations at national conferences.
Finally, in addition to the clinical rigor and outstanding advanced training at Henry Ford, this program has another incredible asset – its people. The fellows, staff, and program directorate are all genuinely very supportive, offering a true sense of collegiality. My co-fellows have truly been so supportive in so many circumstances, whether at work or outside of work, and have really helped in my transition into a field with such a steep learning curve. Likewise, the staff cardiologists truly treat us like we are their colleagues. Prior to the COVID-19 pandemic, the staff and fellows would gather together frequently as one big family, and even now the spirit is unchanged as we enjoy conference together daily as friends and peers. Taking care of this advanced level of patients while on-call can be difficult, but our staff is always a phone call away. Our culture at Henry Ford is such that you can ask your staff for help for anything; they truly are your greatest supporters and coaches. Finally, the program directorate is the greatest advocate for the fellows. We would not have such an amazing fellowship without those who support us at a program leadership level.
Henry Ford Cardiology is sincerely one of the best, most unique, and supportive programs in the country. We hope that you can join us and be a part of our family!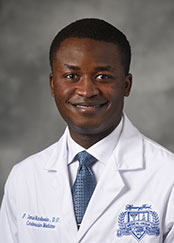 Sam Mshelbwala, DO
General Cardiology Fellow Class of 2023
Residency: Indiana University
After interviewing with the Cardiology Department at Henry Ford Hospital, I was amazed by the highly collegial atmosphere demonstrated by fellows & faculty, strong foundation in education, and overall program reputation. I'm a little more than halfway through my first year of fellowship and I feel fortunate to have matched here for my training.
The program leadership is supportive and constantly strive to create an environment that's conducive for learners to be challenged and allow for continuous intellectual growth and development. The faculty include renowned Cardiologists that are at the forefront of advancement in their respective sub-specialties and we get to learn directly from them during morning conferences, noon didactics, rounds on the floors or while performing procedures. They are experienced, knowledgeable, approachable and enthusiastic about mentoring and training the next generation of Cardiologists. Our program director, Dr Rabbani, goes above and beyond to ensure we are getting the best educational value from our rotations and removing any barrier to learning. He's our number one advocate and supportive of our career goals and aspirations. My co-fellows are a diverse and unique group of individuals that are highly knowledgeable, supportive and welcoming. There is a palpable sense of camaraderie among all the trainees and everyone is willing to go the extra mile to support each other and make the fellowship experience better. Having the opportunity to train at a tertiary referral center like Henry Ford Hospital in addition to having a strong and innovative cardiology department provides a truly comprehensive cardiology training that's second to none. The diverse patient population and degree of exposure to a wide spectrum of cardiac diseases and cutting-edge procedures afforded by the training here is certainly remarkable. I have enjoyed living in Downtown Detroit so far and one of my favorite activity is biking on the Riverwalk, Belle Isle and the Dequindre Cut greenway.
Overall, I'm happy to have picked HFH for my general cardiology fellowship training and I'm looking forward to the next two years and beyond. It is truly an exceptional place!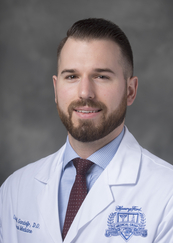 Chaun Gandolfo, DO
General Cardiology Fellow Class of 2023
Residency: Henry Ford Hospital
The cardiology consult rotation was one of my favorites as a medical student. I was given a great deal of responsibility, considered a valued member of the team, and because of the attending's dedication to teaching, I learned more than most rotations. Even back then I knew that there was something special about the Cardiovascular Disease Fellowship at Henry Ford Hospital. As a student, it was part of what motivated me to pursue an Internal Medicine residency at Henry Ford Hospital with the hopes that I would be able to continue from there to a Cardiovascular Disease fellowship position. Thankfully, that hope became reality and I couldn't be happier with how things have worked out. I am thankful that this program happens to be in a city I love and one that continues to surprise me with its vibrance of culture and progressivity. The cardiovascular pathology we encounter in our city at Henry Ford Hospital is truly second-to-none, and our exposure to advanced and cutting-edge therapies results in one of the strongest training environments in this field. This became clear to me during my interview trail, as I became accustomed to learning all the things other programs "didn't do" or "didn't have" relative to Henry Ford Hospital. All of these things, combined with a core group of faculty that give so much of their time to our education and professional development, amounts to exactly the type of fellowship program I was looking for - one where when I graduate, there will be nothing I haven't been exposed to and one where as I transition from it to independent practice I will have the comfort of experience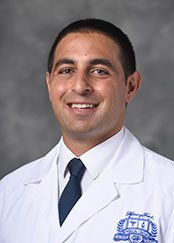 Mohamad Raad, MD
General Cardiology Fellow Class of 2022
Residency: Emory University
Henry Ford's motto "All For You" embodies what the past year has felt like as a cardiology fellow at Henry Ford. I finished my medical degree at the American University of Beirut and my medicine residency at Emory University in Atlanta. It was clear that I wanted a career in academic cardiology. I wanted a fellowship that will expose me to a wide variety of cardiac pathologies to develop my skills as a cardiologist, fuel my long-term interest in teaching, and one that values research as a tool to advance the understanding of the field. Henry Ford was the perfect program.
The hospital system works as a safety-net for metro Detroit and Michigan and offers care that would have otherwise been considered futile elsewhere. The complexity of the cardiac pathologies encountered provides a unique training experience with exposure to state-of-the-art interventional cardiology, electrophysiology, advanced heart failure, and cardiac intensive care including the most novel mechanical support devices.
My mentors at Ford are leaders in the realm of cardiology, yet particularly humble when interacting with others including fellows and other trainees. Over the past year, these mentors have been pivotal to my personal and professional growth as they have challenged me to set my goals high and to achieve my full potential. While training is complex and often complicated, I have been provided with the ideal amount of autonomy for me to challenge my decisions, grows as a clinician, team leader, and future cardiologist.
We are 21 general and 7 advanced cardiology fellows strong. The collegiality amongst fellows here is unmatchable. My co-fellows have made Henry Ford feel like home since day one. The junior and senior fellows are clearly well-trained and are genuine in guiding and training the first-year fellows. Dr. Rabbani has been like a guardian to all of us to make sure that our well-being and educational experiences are never compromised. It is really a joy to be involved within this collegial system and work with everyone within teams on different rotations and research projects.
I look forward to continuing my general cardiology and sub-fellowship training at Henry Ford. There are many more details as to why I am so thankful to be training here and it all comes in to keep me striving to provide further enthusiasm, hard work, and great team spirit back to this great family and institution.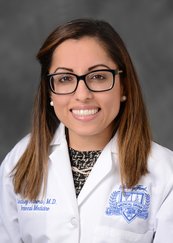 Lindsey Aurora, MD
General Cardiology Fellow Class of 2022
Residency: Henry Ford Hospital
I have had the fortune of living in India, Saudi Arabia, and Canada before moving to the United States. Having experienced many different cities, Detroit quickly became one of my favorites. It has evolved and grown in strength with people and infrastructure over the past couple of years. Featuring multiple restaurants offering different cuisines and events such as Opening Day and New Year's ball drop at Campus Martius, there is something to do for everyone. It was a natural decision that I would choose to study at Wayne State University School of Medicine in Detroit, and pursue training at Henry Ford Hospital. I completed my Internal Medicine Residency followed by a Chief Resident year with aims of a career in Cardiology. I wanted to be a part of this fellowship program because it provides rigorous academic and clinical training, and prepares fellows to be excellent Cardiologists.
Being a Cardiology fellow at Henry Ford Hospital has been a wonderful experience thus far. I remember being introduced to various faculty and becoming acquainted with my co-fellows at the beginning of the academic year. Those faculty and colleagues quickly became a support system - my home away from home. We hit the ground running, exploring the multifaceted science that Cardiology offers - not only learning essential skills of non-invasive imaging and interventional cardiology but also being at the front lines of complex cases ranging from arrhythmias and advanced heart failure to groundbreaking mechanical circulatory support saving lives in the critically ill. Fellows are taught evidence-based medicine and obtain hands-on experience in various subspecialties including Electrophysiology, Imaging, Interventional, Structural, Advanced Heart Failure & Transplant, preparing you for any career of choice.
Reflecting back on my first year, I appreciate the emphasis on collegiality and respect with focus on educational goals to provide a comprehensive fellowship experience. Leadership, independence, and the ability to constantly learn has been encouraged through excellence in healthcare delivery and commitment to education via lectures and bedside teaching. There are also numerous opportunities for research on a local and national level for those with this scholarly passion. I consider myself fortunate to be a part of this program which fosters learning, teaching and collaboration, one which motivates and challenges, and celebrates our success.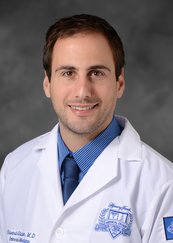 Edward Gildeh, MD
General Cardiology Fellow Class of 2021
Residency: Henry Ford Hospital
Having been in Internal Medicine at Henry Ford prior to applying to cardiology, it was clear to me that I wanted to remain at Henry Ford for my Cardiology Fellowship training and I feel very fortunate to be able to obtain the level of training that is offered here.
From a clinical standpoint, we see a wide range of disease processes here due to the huge range of patients we see from different socioeconomic and cultural backgrounds. As a tertiary referral center, we also see some of the sickest patients in the state that are transferred here for further support. Our CICU rotations are full of the latest devices including Impella, Tandem Heart and ECMO and as fellows, we get to manage these in a safe and supported environment. We are also very fortunate to have advanced EP, heart failure and transplant, imaging and interventional fellowships on site that expose us to some of the most cutting-edge practices in cardiology.
We also work directly with some of the most passionate, hardworking and world-renowned attendings I have met. Not only do they find time to perform their clinical roles, as well as research, but they fully support and educate fellows, while including them in research and treating them like colleagues within the department. There is ample research available to participate in, in any field you might be interested in, and normally by nationally recognized leaders in that domain.
As a fellowship program, I could not be happier. Dr. Rabbani is one of the kindest most supportive program directors I have met, and this really filters down into all the support and clinical staff. This program is more like a family, with social events and focus made on education and training and wellbeing, rather than service providing.
Coming to Detroit from England was a little daunting at first, but this city has grown from strength to strength in recent years. Downtown is now unrecognizable from 5 years ago, and is busy, safe, with events occurring all year round. A large proportion of fellows now live there, with multiple beautiful suburbs within a short distance of the hospital if that is more your thing.
The training I have received and will continue to receive I believe will set me apart in the future. Henry Ford Cardiology is well known and respected throughout the state, as a leader in cardiology care, and to be associated with that is a privilege and I feel I will be very well prepared going forward.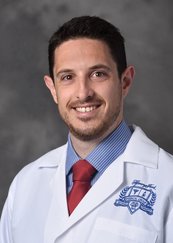 Alejandro Lemor, MD
General Cardiology Fellow Class of 2021
Interventional Cardiology Fellow Class of 2022
Residency: Icahn School of Medicine at Mount Sinai St. Luke's and Mount Sinai West Hospitals
The cardiology fellowship at Henry Ford was everything I expected to be and even more; the complexity of patients and the comprehensive exposure to the major cardiology subspecialties makes Henry Ford an incredible hospital for cardiology training. My confidence level in handling high complexity cases has grown tremendously, I feel there is a perfect balance between autonomy and supervision, and I know I'm in the right place to develop the skills needed to be an extraordinary cardiologist.
The faculty has been wonderful and very supportive, and they make you feel part of the Henry Ford Hospital family since day one. I was amazed by all the research opportunities Henry Ford has to offer; only after 6 months into fellowship, I've been involved in many projects, presented several abstracts at national conferences, and had all the faculty support I was looking for in a fellowship. Henry Ford is involved in many randomized control trials and it is very exciting to be part of the development of new therapeutic interventions and state-of-the-art techniques in the Structural Interventional field. I did my internal medicine residency in New York and moving to Detroit was a major change; but just a few months into fellowship I realized all that this city has to offer, including amazing restaurants, breweries, concerts and sports.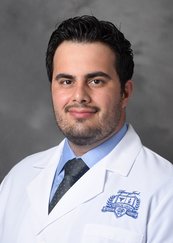 Tarek Makki, MD
General Cardiology Fellow Class of 2021
Electrophysiology Fellow Class of 2023
Residency: Cleveland Clinic
When formulating a rank list for the fellowship match, I looked for a well-rounded, clinically challenging, program to put at the top. Henry Ford was that choice, and I could not be happier.
The cardiology program offers outstanding clinical experience and procedural breadth in all sub-fields. We have the privilege of managing some of the sickest patients in the region, with ample exposure to advanced hemodynamic support devices and LVAD/heart transplant patients.
Research opportunities abound with mentors who are not only leaders in their respective fields, but also amicable, engaging, and encouraging teachers who help support us in our career pursuits. Co-fellows from all classes get along well with one another, and personally I have made friendships here that will last a lifetime. The cohesiveness of the program is a testament to the work of our PD, Dr. Rabbani, as he is a strong advocate for the fellows and promotes a collegial work environment.
Detroit and the surrounding suburbs make up a diverse population and thus we have the pleasure of treating patients from many different socioeconomic backgrounds, cultures, and ethnicities. Not only do we gain greater insight and skill in treating these patients medically, but we also are able to cultivate cultural competence that will carry us through our careers – no matter where we work or which patient population we serve.
The Henry Ford cardiology program blends excellent clinical experience with world class teaching to make for a superior fellowship. The field of cardiology is fast-paced, ever changing, and intellectually stimulating. A Henry Ford cardiology fellowship experience will allow fellows to keep up with all of the latest trends in cardiology as well as develop a strong foundation for a career as a cardiologist.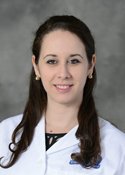 Ryhm Radjef, MD
General Cardiology Fellow Class of 2020
Residency: Henry Ford Hospital
Getting into the Cardiology fellowship program at Henry Ford Hospital was, for me, a dream come true.
I was born in Algeria but Henry Ford Hospital became my second home very quickly. Starting with Internal Medicine, I was pleasantly surprised with the philosophy of this prestigious institution. The emphasis on excellence, focus on respect, collegiality and value of diversity constitute a constant rule in the place. It soon became obvious to me that I would not accept to train anywhere else.
The program is not just good, it is excellent. It goes with hands on experience on each and every sub-specialty available, starting with one of the best Interventional Cardiology programs, with leaders and pioneers in the field, the booming and most innovative Structural Heart Disease program, with exposure to first-in-human procedures, new devices, and obviously one of the busiest TAVR programs in the country, the Advanced Heart Failure and Transplant program, only one of three in Michigan, with over 20 heart transplants, 48 LVAD and even 2 Total Artificial Hearts last year. Also the Electrophysiology and Advanced Cardiac Imaging program, with large exposure to CT, MRI, Echocardiogram and Nuclear tests. The research experience is immense. It is routinely involved in large national clinical trials.
We are indeed a large tertiary care center with referrals from all over the state; we are exposed to a wide variety of diseases and trained to manage the sickest patients with confidence and trust in our capabilities. Even if the work load is important we feel at ease as the atmosphere is always friendly. Our well-being is really valued. Our feedback is welcome all the time and is implemented when appropriate.
Henry Ford Hospital is second to none. It is the spearhead of medical research and the best institution one can dream of to undertake a successful career in the field.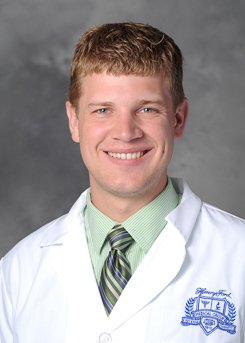 Jay Gibbs, M.D.
General Cardiology Fellow Class of 2020
Interventional Cardiology Fellowship Class of 2021
Residency: Henry Ford Hospital
I feel very fortunate to have the opportunity to pursue fellowship training at Henry Ford Hospital. Having completed residency here as well, I had a lot of exposure to the fellowship prior to applying, and was familiar with both program and staff. Despite this familiarity, the Cardiology Fellowship program has exceeded all my expectations.
One of the things that first attracted me to Henry Ford's Program was the depth of clinical experience. Whether you are interested in Interventional, Structural, Electrophysiology, Imaging, Advanced Heart Failure and Transplant or envision yourself as a General Cardiologist, you will come away from this experience well-prepared for the next step in your career. As a fellow, I have regular opportunities to get hands-on experience with new and emerging hemodynamic support technologies, complex coronary interventions, electrophysiological procedures, as well as advanced imaging studies that directly impact patient care. Fellows additionally have the opportunity to not only participate in the care of heart transplant and LVAD patients, but also to actively participate in planning/decision meetings for patients requiring advanced therapies. These opportunities have combined to provide a well-rounded and comprehensive fellowship experience.
Similarly, there are abundant opportunities to participate in research. Whether you have your own idea and are looking for mentorship, or if you are looking to join an existing project, multiple projects and mentors are always available in each of the subspecialties, looking for fellows who want to get involved. I have enjoyed working with several staff on projects in many areas of cardiology. Henry Ford is extremely supportive of research and provides extensive resources to enhance our experience, including funding, access to biostatisticians, and even staff that will review and assist with manuscript revisions and formatting prior to submission.
The staff continually support our growth and development and are always available to discuss an interesting case, research project idea, or provide insights regarding career planning. Their engagement and approachability creates an atmosphere of mentorship and collegiality that has made this fellowship a pleasure to be a part of. I am very thankful for my time here at Henry Ford, and the opportunity to train with such a remarkable group of people. I would strongly recommend this fellowship to anyone interested in pursuing training in cardiology.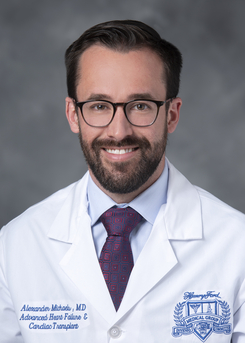 Alex Michaels, MD
General Cardiology Class of 2020
Advanced Heart Failure and Transplant Cardiology Fellow Class of 2021
Residency: Henry Ford Hospital
Nearing the end of my first year of fellowship at Henry Ford Hospital leaves me extremely satisfied with the choice I made in staying for my Cardiovascular training. Having done both my Internal Medicine residency and a Chief Resident year at Henry Ford I thought I knew everything about the program, I was wrong. The exposure to advanced cardiac diseases from many different pathologies has exceeded even what I thought we managed.
The most striking component of the program has been the degree of collaboration and learning from the various Cardiology subspecialties to enhance care and obtain the best outcomes we can for our patients. Starting from the top with our Program Director, Dr. Rabbani, the support structure present ensures all trainees have adequate supervision and a more senior fellow or staff available at all times. The environment throughout the program is very collegial and encourages hands-on learning, research tailored to your interests, and innovation in patient care.
Finally, Detroit itself has been an amazing place to train. Outside of the hospital, the city has come a long ways from the dire picture painted in the media. From Summer games at Comerica Park to Fall and Winter activities at Ford Field with the Lions or the new Little Caesars Arena hosting the Red Wings and Pistons there is always a sporting event going on. There's also ample outdoor activities held along the Riverwalk and Campus Martius year round and Michigan lakes can't be beat during the Summer.
Henry Ford has been an exceptional place to train and I look forward to the next 2 years of my general fellowship knowing that wherever I go from here I'll have seen as much as anywhere else and be prepared for whatever comes next.
Gray Akoegbe, MD
General Cardiology Fellow Class of 2019
Residency: University of Chicago
I am extremely excited to have the opportunity to train at The Henry Ford Hospital. After visiting on my interview day, it became clear that this program would leave no boxes unchecked. Everyone from the ancillary staff to the department chair was committed to excellent patient care and creating an optimal learning environment. My first six months have been challenging and incredibly rewarding. This program is at the forefront of innovation, driven by evidence-based medicine and committed to providing incredible care to an underserved population. As fellows, we have daily hands-on exposure to advanced imaging, LVAD/Heart transplantation, complex coronary interventions and a plethora of trans-catheter procedures, some of which were developed here. As an aspiring Interventional Cardiologist, I cannot imagine of a better place to train.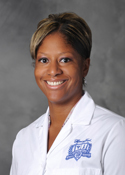 Brittany Fuller, MD
General Cardiology Fellow Class of 2018
Interventional Cardiology Fellow Class of 2019
Residency: Henry Ford Hospital
Being from a suburb of Metro Detroit, I always knew I wanted to pursue training at Henry Ford, one of the largest tertiary care centers in Michigan. While I was an Internal Medicine resident at Henry Ford I gained exposure to a wide variety of complex patients. I chose to continue my training in Cardiology at Henry Ford because I knew this program offered a great clinical experience. A few months into fellowship, I have been exposed to a variety of highly complex patients and worked closely with some of the best Cardiologists in the nation. As a fellow, you get daily experience with state of the art therapies such as advanced circulatory support devices (left and right side Impella, Tandem Hearts), advanced cardiac imaging (MRI, CT, PET) and complex PCI procedures. You work closely with the Advanced Heart Failure and Transplant teams taking care of patients with LVADs and transplants. Henry Ford also provides superb teaching in other non-invasive modalities such as echo and nuclear as well as a complete EP program. Not to mention the nationally recognized Structural Heart Disease program and the cutting edge procedures that are performed daily in our cath labs. The staff are supportive and there is a perfect balance of support and autonomy.
This is also a very exciting time to live in Detroit, witness and be a part of the rebirth of truly magnificent city. Detroit is my home and Henry Ford faculty and fellows have become a part of my family. I have no doubt in my mind that after finishing fellowship here at Henry Ford I will be a great Cardiologist well equipped with the skills to practice anywhere in the country.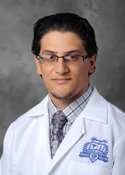 Sagger Mawri, MD
General Cardiology Fellow Class of 2019
Interventional Cardiology Fellow Class of 2021
Residency: Henry Ford Hospital
Six months into my fellowship training and I can honestly say without a doubt that becoming a fellow at Henry Ford Hospital's cardiovascular fellowship program has been one of the best decisions I have made and I could not be happier! I chose to train at Henry Ford Hospital not merely because of local community ties as a local resident of the Metropolitan Detroit area, but importantly because I sought a cardiology training program that would be a great fit for me – one with an established record of providing very rigorous clinical and academic training to its fellows, opportunities to collaborate with inspirational mentors, a collegial training environment, and a supportive leadership in the division that cares tremendously about its fellows' educational goals. All of these key factors have proven to not only be true, but exceed expectations.
One of the largest health systems in the nation, Henry Ford Hospital provides a large volume of regional tertiary referrals for complex cardiovascular conditions which are not treatable at many other institutions, including patients with high-risk structural heart diseases requiring trans-catheter valve replacements, high-risk percutaneous coronary interventions and cardiogenic shock requiring mechanical circulatory support, and patients with LVADs/heart transplants. Management of these complex cardiac patients provides fellows with a strong cumulative clinical experience and development of important clinical skills. As fellows, we receive an in depth exposure and hands-on training in the midst of cutting-edge advanced interventional and structural cardiology programs with nationally renowned leaders in their fields, a robust advanced heart failure and transplantation training program, a busy electrophysiology service, and advanced cardiac imaging program. Mentors from each cardiology subspecialty are always active in academic teaching and clinical research and provide ample opportunities for collaboration on various projects. They dedicate much of their time to the didactic curriculum, case reviews, research and mentorship.
I'm very humbled by the amazingly collegial environment that has been established at our program. Our attendings are vested teachers, researchers and mentors fully dedicated to the hospital and the program. They are always approachable, supportive and down-to-earth. Their tremendous fund of knowledge and enthusiasm for teaching are unparalled. Our program truly provides a collaborative working environment, a camaraderie among colleagues and a true sense of family.
Finally, I truly believe one of the cardiology fellowship program's greatest assets is its director. Dr. Rabbani is incredibly genuine, passionate and dedicated towards his fellows' training. Dr. Rabbani along with the rest of the division leadership are unbelievably supportive, approachable, and make it clear without pretense that our educational and career goals are their priority. For all of these reasons, I feel very fortunate to be training at Henry Ford Hospital. I'm looking forward to the coming months and years of general cardiology training at Henry Ford Hospital and plan for subsequent training in interventional cardiology. I highly recommend anyone interested to explore and learn more about this exceptional cardiology fellowship training program.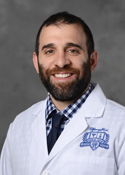 Ryan Gindi, MD
General Cardiology Fellow Class of 2018
Residency: University of Illinois at Chicago
My experience at Henry Ford has been everything and more than I expected it to be. In trying to find the perfect match, I sought a program that was comprehensive and offered advanced training in several subspecialties. The hands on experience in multiple disciplines has allowed me to quickly discover where my passions lie. As a first year (6 months in) I have appreciated a very steep learning curve and am confident that my training here will prepare me well for anything I encounter during my career. In addition, the culture here is one which fosters learning, growth and advancement. Staff and fellows alike are very supportive, which is greatly appreciated. The variety of pathology is tremendous and motivates fellows to continuously read and grow professionally. Lastly, the city of Detroit has been an unexpected surprise. As someone whose lived in NYC, San Diego, Chicago, Denver, Boston and Tel Aviv, I did not expect to fall in love with Detroit so quickly. The city has a remarkable history with deep roots that I've quickly discovered. There's great restaurants, nightlife, arts and entertainment, and 1000's of surrounding lakes to appreciate during the warmer months! I feel honored to have the opportunity to train at Henry Ford, and am confident that I will acquire strong skills that will serve patient's well for many years.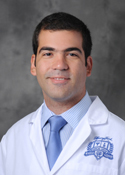 Iani Patsias, MD
General Cardiology Fellow Class of 2018
Residency: Henry Ford Hospital
Early during my Internal Medicine Residency at Henry Ford I realized that the General Cardiology Fellowship was an incredible option for me. This program embraces the responsibility and devotion for teaching, based on a culture of support and teamwork. This is not only based on the strong and dedicated program leadership but on the incredible amount of pathology we see. The population we serve includes bread-and-butter cardiology mixed with complex cases referred from multiple hospitals around the country. We have the great advantage of being exposed on all the major Cardiology subspecialties, dealing from advanced heart failure to structural heart disease cases, from clinic to the ICU.
Having all these assets helps you get a very broad view on every condition, from assessing electrical disturbances on post transplanted patients to managing ischemia and hypothermia in post cardiac arrest patients. This is done solely by cooperation and approaching these issues in a multidisciplinary approach, which I truly enjoy.
I believe that this fellowship program gives me the tools to continue to grow as a cardiology fellow and as professional.
Nancy Ly, MD
General Cardiology Fellow Class of 2017
Residency: University of Southern California
I am incredibly happy and grateful for the opportunity to train at Henry Ford Hospital. When searching for a Cardiology fellowship program, I knew what was important for me. I wanted strong clinical training with exposure to a variety of disease processes, experience in every subspecialty of Cardiology, and a collaborative working and teaching environment. Henry Ford has all three. Leaving work, I feel invigorated and inspired rather than drained by all the cool cases I have seen throughout the day. I constantly want to read more and know more. Also, the camaraderie among fellows and teaching staff is unbeatable. Everyone is eager to help, teach, and be part of a "well-oiled machine" that gets the job done well. It was scary to leave my beloved home of Los Angeles and start anew in a different city. However, the gratification I get from work and the personal relationships I have formed so far make it all worthwhile. I am confident that I will be an amazing cardiologist at the end of my training.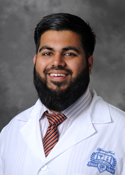 Babar Basir, DO
General Cardiology Fellow Class of 2016
Interventional Cardiology Fellow Class of 2017
Complex, High-Risk and Indicated Percutaneous Coronary Interventions and Advanced Hemodynamic Care (CHIP) Fellow Class of 2018
Residency: Indiana University
My experience in the cardiology fellowship program at Henry Ford Hospital has been excellent. The foundation of our program lies in being the tertiary care center for one of the largest health systems in the state. This allows us as fellows to learn from the most critical and complex patients. As fellows we get daily experience in state of art therapies such as advanced cardiac imaging, circulatory support devices, complex coronary interventions, as well as a thriving LVAD and transplant program. As someone interested in interventional cardiology I have had numerous opportunities to participate in research involving our TAVR program as well as first hand experience in taking care of complex coronary and structural cases both in and out of the cath lab. I have no doubt that when I complete my fellowship at Henry Ford Hospital I will be a capable cardiologist and earn the confidence of my patients.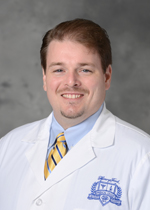 Shawn Flynn, MD
Structural Heart Disease Fellow Class of 2015
Residency: University of Arkansas
Being new to Henry Ford hospital, I have been impressed by the quality of fellows this program is producing. It is rigorous training that strongly prepares fellows to care for critically ill cardiac patients. Having a structural heart disease program allows the fellows the best exposure to the future of interventional cardiology. It is training that cannot be received just anywhere; I wish I had the fortune of doing my general cardiology fellowship here.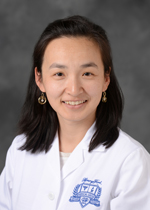 Dee Dee Wang, MD
General Cardiology Fellow Class of 2013
Advanced Imaging Fellow Class of 2014
Residency: University of Michigan
Henry Ford hospital was a perfect match for my cardiovascular training. Our location in the heart of Detroit provides not only a depth of patients from Southeast Michigan, but also patients from Canada. As a general cardiology fellow, you take care of not just routine atherosclerotic heart disease, but heart transplant patients, patients with LVADs, and complex first-in-man structural heart cases. The depth of interventional cases, advanced cardiac imaging training, and research endeavors at Henry Ford Hospital will prepare you for both an Academic and Private Practice experience. I wanted to train at a fellowship where I could graduate from general cardiology and achieve Level II/III certification in everything that I wanted. I additionally completed an 18 month advanced cardiac imaging fellowship. This is an excellent training ground for advanced cardiac CT, cardiac MRI, 3D intraoperative TEE, and nuclear cardiology/PET. Most other imaging fellowships around the country only allow you to specialize in 1 or 2 imaging modalities with either cardiology or radiology mentors, but this is one of the unique fellowships where you are trained as a true cardiac imager, with simultaneous joint reads between cardiology and radiology for every case. My training experience at Henry Ford Hospital has well prepared me for my career, and I will always be grateful to my many mentors for the opportunities they have given me, their teaching, and friendship through these years.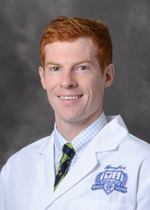 Tim Raymond, DO
General Cardiology Fellow Class of 2017
Residency: Cleveland Clinic
Even though I have only been a fellow for a few months, I can already tell that the program at Ford provides as robust clinical exposure as I was led to believe. Patient volume is high here and there is no lack of complex cardiovascular cases. For good reason, its reputation carries a lot of weight amongst cardiologists whom I received advice from while going through the interview process. I was informed that I would be challenged here, and well supported, and I have found both to be true.
Having being born and raised and completed training in Cleveland, Ohio, it has been a smooth transition to metro Detroit. It has whatever you are looking for in a city (sports, great food, the arts, parks etc…), just more spread out. In general, I have found that people in the Midwest are nice and easy to talk to, and Detroit is the same way. Residents here also really care about their city and its rebirth, and participating in that process through living and working here gives people (including myself) a great deal of pride and satisfaction.
Rafael Cabrera Salinas, MD
General Cardiology Fellow Class of 2016
Residency: Henry Ford Hospital
My training in Cardiology at Henry Ford is being a great experience which I am really enjoying. This program combines a great clinical and academic learning experience with a great work environment, which makes you want to come back to work every morning. While training here, I've been exposed to a wide variety of cardiac pathology and gaining experience from the high-volume of patients we see, including cases that I might not see again during my training. Fellows have the opportunity of working closely with our outstanding cardiology faculty and learn from these nationally recognized leaders on their fields. This program has all the tools we need to become outstanding cardiologists, including a very busy catheterization lab with one of the most advanced Structural Heart Disease programs in the country, which is a pioneer performing novel procedures, a hands-on non-invasive and electrophysiology lab, a very modern cardiovascular ICU and an Advanced Heart Failure service which performs more than national average heart transplants and LVAD implantations per year. Working on all these services is a great advantage that not all other programs have, since it will allow you to gain independence treating all types of patients with cardiovascular diseases. Besides the great clinical experience, faculty offers us the opportunity to participate in a wide variety of research projects. Particularly, I had the opportunity to work very close with the Advance Heart Failure Service and we came out with multiple abstracts which were and being presented in national cardiovascular societies. In summary, I feel very lucky to train at Henry Ford and I think I couldn't have chosen a better place to do it. I am definitely noticing a huge professional and clinical growth since my first day of training up to now and that is due to the great experience I am getting here.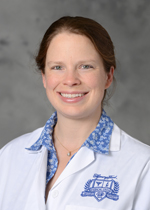 Rebecca Baumann, MD
Advanced Imaging Fellow Class of 2015
Residency: Pennsylvania State University
Barely two months into my Advanced Cardiac Imaging fellowship here at Henry Ford Hospital I have already accumulated significant experience in all imaging modalities: CT, MR, echo and nuclear. Thanks to the collegial nature of the Cardiology and Radiology departments, from the senior staff physicians to the technical support and administrative staff, the transition from another institution to the Henry Ford system was a very smooth one. This program's greatest asset is its director. Dr. Ananth is completely dedicated to his fellow's learning and brimming with ideas on how to best facilitate this. The ample one-on-one time with him in the echo lab at the West Bloomfield campus is invaluable. His tremendous fund of knowledge and enthusiasm for teaching are truly remarkable!
Largely tailored to the fellow's interests, the schedule is designed to provide year-round exposure in all modalities while maintaining a focus in two designated modalities which alternates every two months. This way no particular set of skills gets rusty while new skills are constantly being acquired. Henry Ford's large network of hospitals allows for hands-on experience in image acquisition in a variety of settings and a large number of studies to be read every day. The cutting-edge structural heart disease program provides a unique chance to learn the imaging skills necessary for planning and executing these procedures which are becoming increasingly available across the country. Finally, opportunities to be involved in research and other scholarly activity abound, and no time is wasted in getting these started. With Dr. Ananth as my mentor I am privy to an insider view of the clinical research world.
All in all, I could not be more pleased with my decision to come to Henry Ford. Just as I profit from the high level of teaching and the volume and variety of imaging studies performed here, the General Cardiology fellows also reap the benefits of having an Advanced Cardiac Imaging fellowship at their institution. Close collaboration between the Cardiology and Radiology departments enables them to perform electives in cardiac CT and MR as well as become more comfortable with ordering and reading advanced imaging studies throughout their fellowship. In my role as junior staff, I am looking forward to teaching the general fellows in the echo and nuclear labs.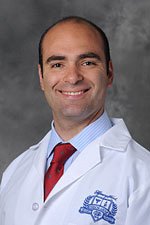 Tiberio Frisoli, MD
General Cardiology Class of 2015
Interventional Cardiology Fellow Class of 2016
Structural Heart Disease Fellow Class of 2017
Residency: St. Luke's Roosevelt
I trained at an internal medicine program in downtown Manhattan, NY and while I can say I was busy, I know now that the breadth and severity of cardiac pathology I saw there pales in comparison to what I see here. In NY the sickest patients – those needing transplant/LVAD or valvuloplasty or high risk PCI or Impella… – were going to Columbia or Mt Sinai. Now, during the most important training years of my life, I'm on the receiving end, with the sickest from multiple hospitals in Michigan triaged to Henry Ford for "level of care". Furthermore, that "level of care" is across the board. There are no holes. We're not a program that's strong in one field but lacking or average in others. We have a busy interventional program with complex PCI and mechanical circulatory support services, a nationally recognized structural heart program, a complete EP program, one of only three transplant/LVAD programs in Michigan, and a complete non-invasive lab with excellent echo and nuclear training with exposure to cMRI and CT. You want to train where you'll get very strong across-the-board general cardiology, regardless of what you may go into.
Also, those who train us are part of the Henry Ford Medical group, meaning they have primary commitments to this hospital, its patients, and to us fellows. Our attendings don't split their time and interests with private practice commitments. They are in-house; they chose to be here instead of at potentially more lucrative private environments. They are vested educators and researchers whom you can contact by email, phone, or drop in their offices on most any day of the week. These are the most important 3 years of your training; you want to be where you'll be challenged, and where you'll have the substrate – in the form of patient pathology, attending mentorship, and curricular structure – to learn any and all of cardiology.
Detroit is not what the media portrays. I lived in downtown Manhattan and went to NY Mets games and operas and concerts and bars and restaurants. I do that now as well – maybe not the MET but the Detroit opera house is very good check it out; maybe not Citi Field or Yankee stadium but check out Comerica or Joe Louis and tell me this isn't a sports town; maybe not Carnegie Hall but check out the DSO (I was so impressed I got a yearly membership ticket package). The restaurants, bars, live music, athletics club…all top notch without the traffic or prohibitive prices of some other cities. Like any city, you need to know what areas to avoid, which tend all to be in the outer parts of the city, away from the down/mid-town hotspots. I walk home at night, as do friends I live near. Rents in downtown Detroit are going dramatically up and vacancies fading for a reason; lots of young people are moving down/mid-town to what is a very cool place to live.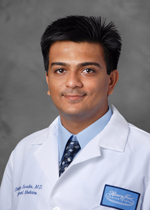 Tanmay Swadia, MD
General Cardiology Fellow Class of 2014
Interventional Cardiology Fellow Class of 2015
Residency: Henry Ford Hospital
When I was deciding on where to train for cardiology, I had no doubt in my mind that I want to be at Henry Ford. Henry Ford, being a huge referral center in the Detroit area, provides access to a vast variety of patients and it tends to attract the sickest of the sick. The cardiology program here is set up in a way where there is a perfect balance of autonomy and supervision. The attending cardiologists here are extremely committed to fellow education and that really shows with their active participation in morning and noon conferences. Henry Ford is also home to some of the pioneers in the field of cardiology and so fellows get to have hands on experience with some novel procedures like the "first trans inferior vena caval aortic valve replacement" or the "first percutaneous treatment of severe tricuspid regurgitation" - in North America. Research is also highly encouraged here, and training at Henry Ford provided me with ample research opportunities. Henry Ford is a unique program in a sense that it has almost everything that cardiology has to offer. As far as training, you come out as a highly competent clinical cardiologist, and if you choose to, there are sub specialty fellowships available in interventional cardiology, electrophysiology, advanced cardiac imaging, heart failure and transplant and structural heart disease. After completing my fellowship, I had no doubt in my mind when it came to choosing my training program for interventional - I continued at Ford for all these exact reasons. Most importantly, the program leadership makes you feel like family and that is something that stood out to me the most. I am lucky to have been a part of the Henry Ford cardiology fellowship program.