Arabic Language Access Clinic
Communication is essential in healthcare. For communication to take place successfully, all parties must share a common language. Regardless of differences in accent or dialect, the patient and the provider must be able to express themselves and understand each other adequately to arrive at mutual understanding and determine the best treatment.
Language and culture are inseparable. As a result, using the same language allows healthcare messages to be accurately rendered and comprehended in the patient's own cultural context.
The urology department at Henry Ford is invested in providing excellent care to the Arab American Community in metropolitan Detroit. Therefore, we initiated an Arabic Language Access Clinic at the Henry Ford Medical Center - Fairlane, a location accessible to most of the Arabic speaking community in the area.
Providers
Coordinator: Linda Abdelghani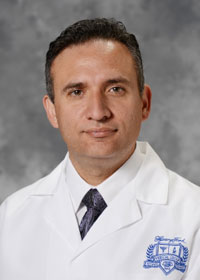 I finished medical school at the University of Baghdad, Iraq and then moved to the United States in 2003. I trained in urologic surgery at the University of Minnesota and in treating cancer cases at Memorial Sloan Kettering Cancer Center in New York. I treat prostate, bladder, kidney, testis and penile tumors with robotic surgery, open surgery, and clinical trials. I perform neobladder construction, immunotherapy of superficial bladder cancer, lymph node dissection for testicular cancer, and inguinal lymph node dissection for penile cancer. In addition, I treat patients with urinary stones, voiding problems, urethral stricture, ureteric strictures, and I perform robotic assisted pyeloplasty on patients with ureteropelvic junction obstruction.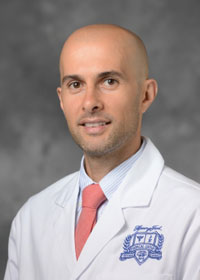 I am the Director of Male Reproductive Medicine and Sexual Medicine at Henry Ford Health. I graduated medical school from Wayne State University and received post-graduate training at Henry Ford Hospital and Urology Weil Cornell Medical College in New York. I specialize in men's health, infertility and sexual dysfunction and my areas of expertise include: Microsurgical vasectomy reversal, cancer survivorship, orgasmic dysfunction, erectile dysfunction, penile rehabilitation, hypogonadism (low testosterone), penile ultrasound, Klinefelter Syndrome, premature ejaculation, sexual dysfunction, microsurgical testicular sperm extraction, varicocele, microsurgical varicocelectomy, vasectomy.