Orthopedic Care for Broken Bones and Trauma at Henry Ford Hospital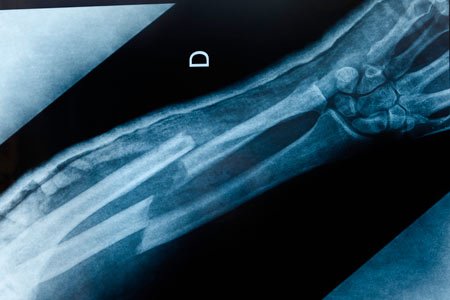 Broken bones, fractures and dislocations are common injuries. But they also demand quick, expert care in order to heal correctly. The members of the broken bones and trauma team at Henry Ford Health are leaders in the field. We provide expert care for even the most complex broken bones and orthopedic trauma.
The Henry Ford advantage
Henry Ford Health has earned numerous awards and accolades for orthopedic care, including a high performing rating from U.S. News & World Report. Many of our orthopedic surgeons are fellowship-trained members of the Orthopaedic Trauma Association (OTA). Our physicians are consistently recognized as Top Docs by Hour Detroit magazine. You're in good hands with us.
Exceptional orthopedic care for bone trauma
Orthopedic specialists provide responsive, compassionate care close to home at every hospital in the Henry Ford Health. Our integrated approach gives you access to orthopedic doctors in a variety of specialties who can treat arthritis and bone cancer, perform joint replacement surgery and more.
Henry Ford Hospital, our Level I trauma center, features a dedicated orthopedic trauma operating room for complex injuries. Our multispecialty team of musculoskeletal traumatologists, trauma-trained physician assistants and nurse practitioners works together to quickly treat even the most serious traumas.
Every location in the Henry Ford system follows OTA guidelines for pain management, so you get the relief you need in the safest way. Best of all, you'll receive prompt care — often on the same day — from world-class orthopedic doctors. You can also stay in touch with your care team and have follow-up visits from the comfort of your home using MyChart.
Learn more about the types of broken bones, fractures and dislocations we have expertise with and the bone treatments we offer.
Expert care for broken bones is a phone call away
Request an appointment or contact us for more information.