Patient safety always comes first at Henry Ford Health, where our standard imaging protocols exceed national safety guidelines. We are committed to performing patient examinations with the lowest possible radiation exposure that will allow us to make an accurate diagnosis.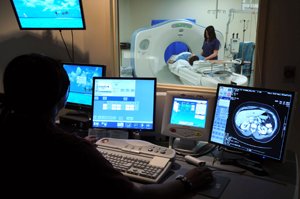 We are able to minimize the radiation dose by customizing the exam to the specific question asked by your provider. We also have special protocols in pediatric radiology which take into account the size of the patient to minimize radiation exposure.
Our team of maintenance specialists and physicists also plays an important role in ensuring safety through regular maintenance and calibration, keeping our imaging technologies running at peak performance and achieving the highest quality images and safest scans.